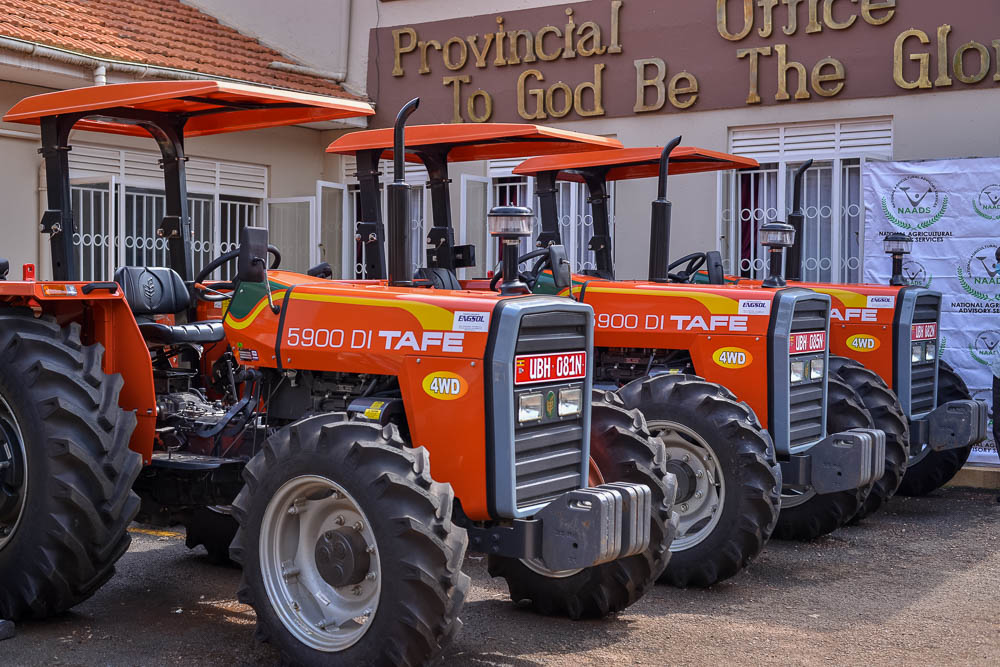 MAAIF fulfills presidential pledge with handover of five tractors to Anglican Church
Hon Frank Tumwebaze, the Minister of Agriculture, has today August 10th, 2021, handed over five tractors to Dr Steven Kaziimba Magalu, the Archbishop of the Church of Uganda to boost agricultural production through mechanization at a diocesan level. The tractor model is Tafe 5900 DI, a new entrant in the Ugandan market that is mainly used for ploughing.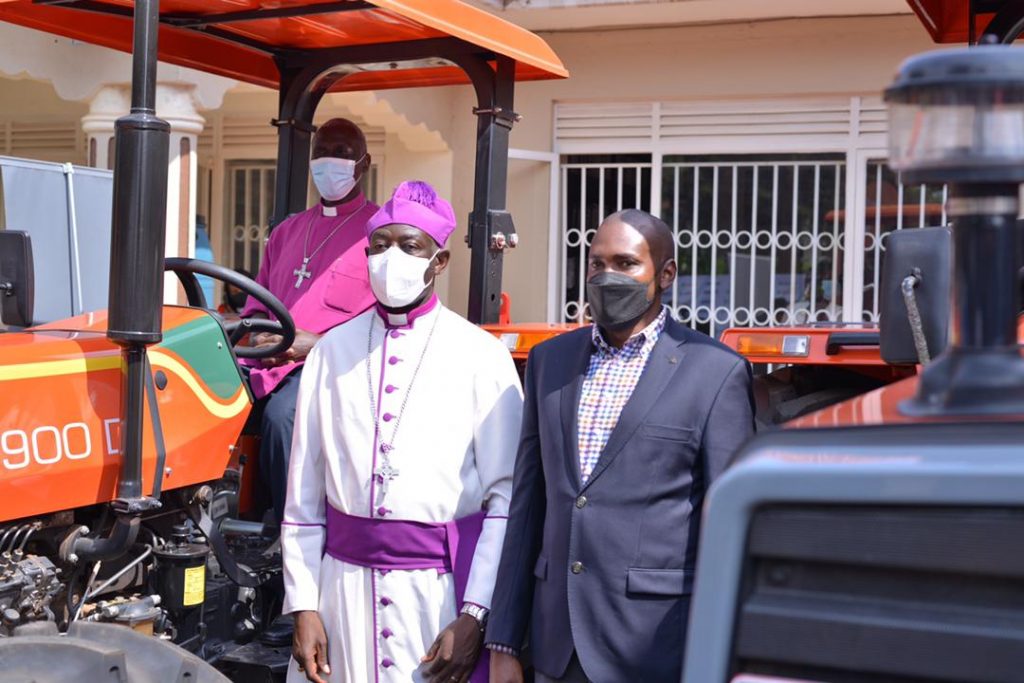 The handover, which took place at the Church of Uganda provincial offices in Namirembe, is in fulfillment of the Presidential Museveni's pledge to the Anglican Church.
Last year, the president offered to provide 10 tractors to the Anglican Church to boost farming through parishes. In fact, this brings to seven the number of tractors delivered, leaving a balance of three tractors.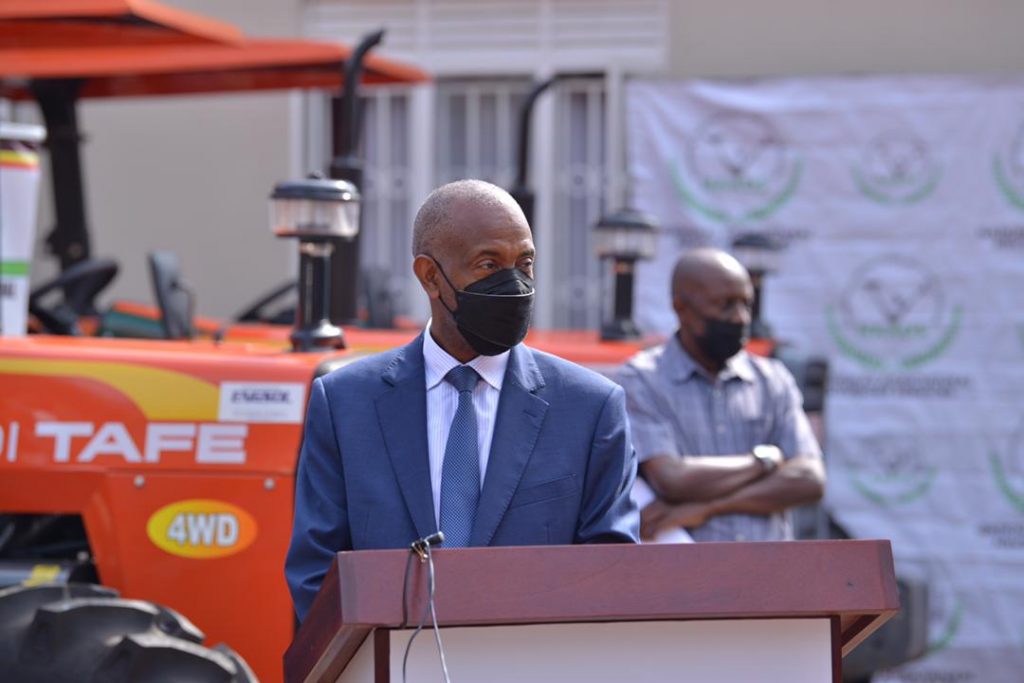 Speaking at the event, Hon Tumwebaze said mechanization in agriculture is a serious intervention that the ministry is adopting to address underutilization of land for agricultural production. Uganda's total land surface has 82% arable but only 35% has been cultivated.
The Minister commended the Anglican Church for its aggressive approach at ensuring parishioners are sufficiently catered for through productive agriculture. He noted that the Catholic Church, through Archbishop John Baptist Odama, has an impressive cassava garden of close to 1,000 acres in Gulu that he personally supervises to combat food insecurity. He promised to ensure that every diocese in the Anglican Church gets a tractor within the next three years.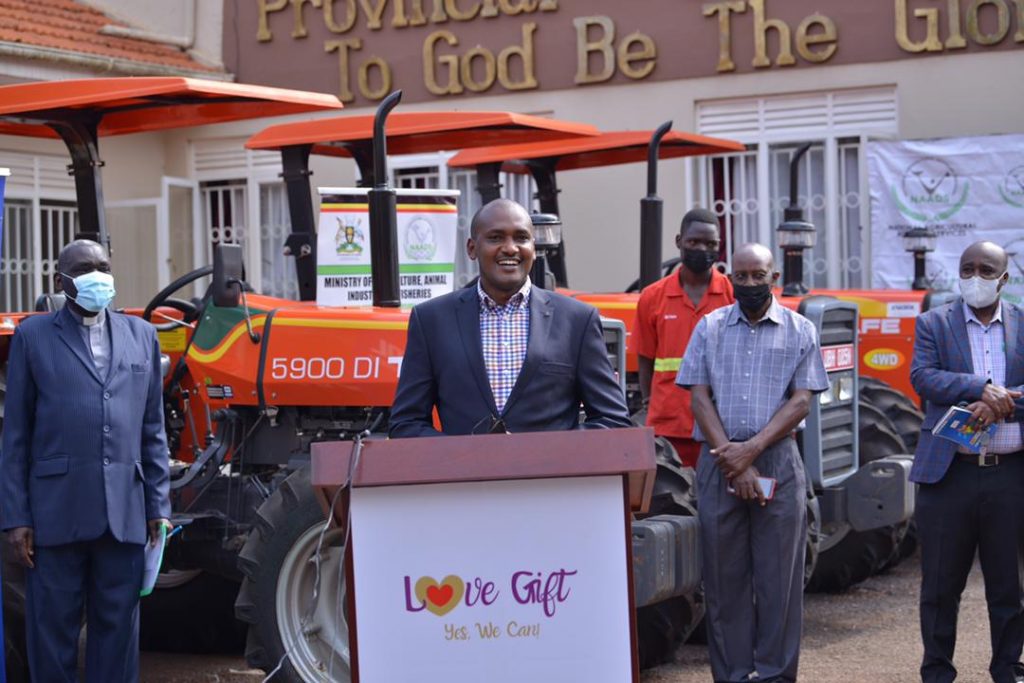 To ensure equitable distribution of the tractors' communal resource, Hon Tumwebaze said he has tasked the ministry's technocrats to work with the Ministry of ICT and National Guidance to develop a mechanism that can track the whereabouts and usage of the tractors.
On his part, Dr Kaziimba praised the president's gesture and applauded the follow-up by the National Agricultural Advisory Services (NAADS) to ensure everything is fulfilled. Citing the Church of Uganda's three principles of self-governance, self-propagation and self-supporting, the Archbishop said the donation of the tractors comes in handy to help followers at parish level.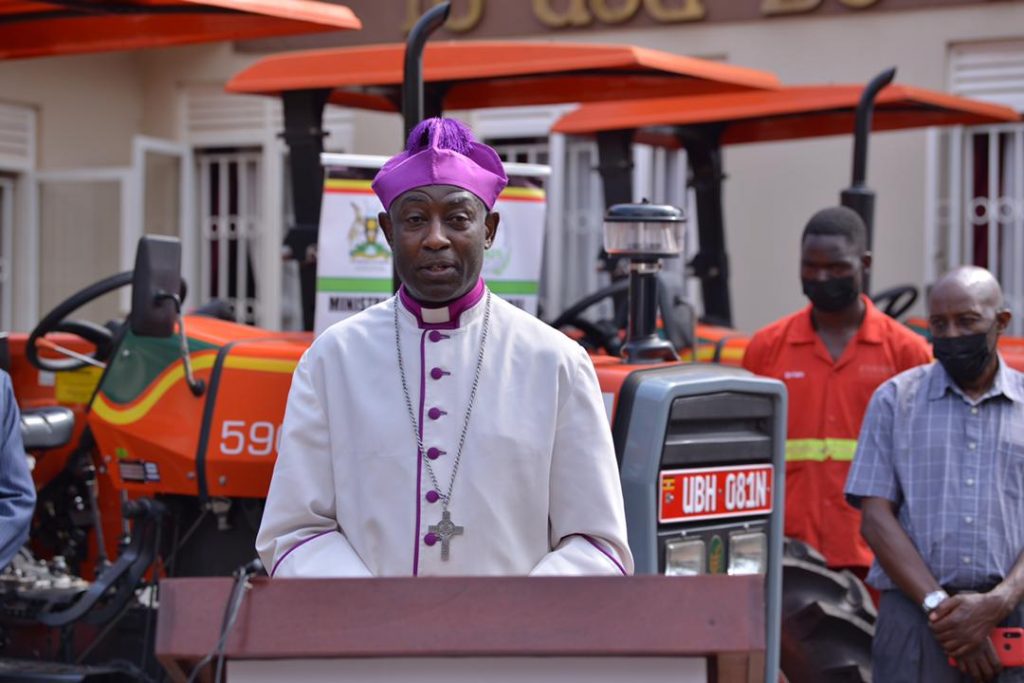 He encouraged the beneficiaries of the tractors to ensure that the machinery delivers its intended purpose.