MAAIF develops electronic system to monitor agrochemicals
The ministry of Agriculture, Animal Industry and Fisheries is in the final stages of rolling out an electronic traceability system that will ensure monitoring of agrochemicals along the entire agrochemical life cycle.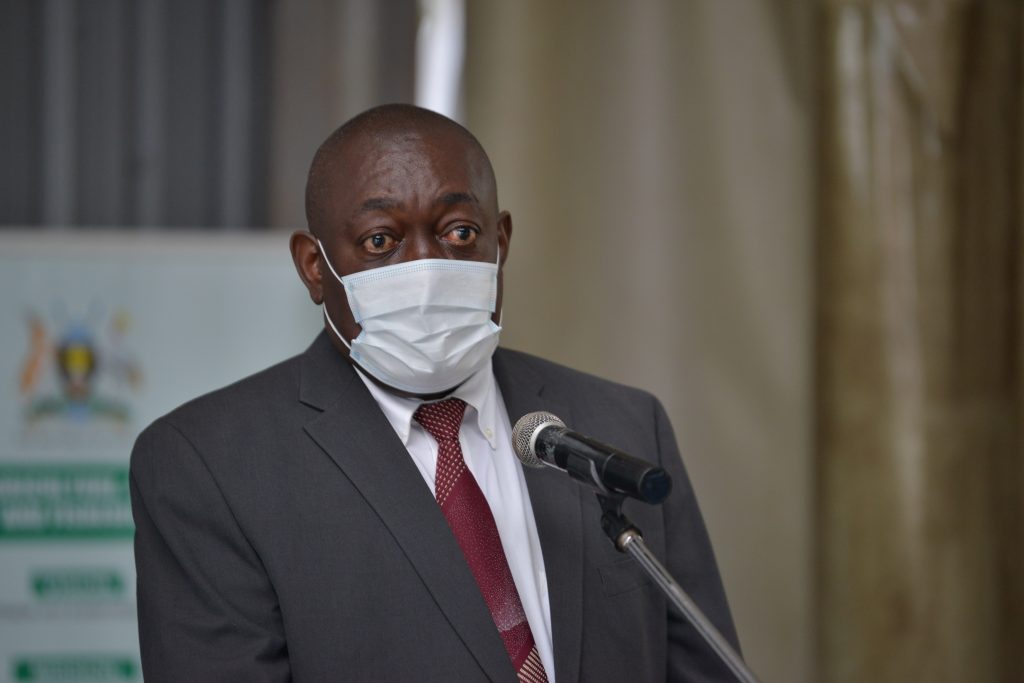 Mr Paul Mwambu, the ministry's Commissioner in charge of Crop Inspection and Certification, revealed this on June 30 during an interaction with new Agriculture minister Hon. Frank Tumwebaze and select members of the Agro Chemicals Board (ACB). Hon. Tumwebaze was interacting with the directorate in an orientation drive to equip himself with information regarding crop inspection and certification processes as he bids to weed-out fake agrochemicals on Ugandan market.
Since his appointment to the ministry two weeks ago, Hon. Tumwebaze has been categorical about fighting the influx of fake agro inputs on the market and ensuring. The board is responsible for overseeing all matters relating to agricultural chemicals and the initiative is being coordinated by the National Information Technology Authority – Uganda (NITA-U).
Mr. Mwambu further noted that the ACB, working with the Agricultural Police, has already brought down the level of low-quality agrochemicals from about 30 tonnes in 2018 to just five tonnes in 2020. Meanwhile, the board has also embarked on profiling all the dealers in the country in order to create a national data base for easy monitoring and enforcement.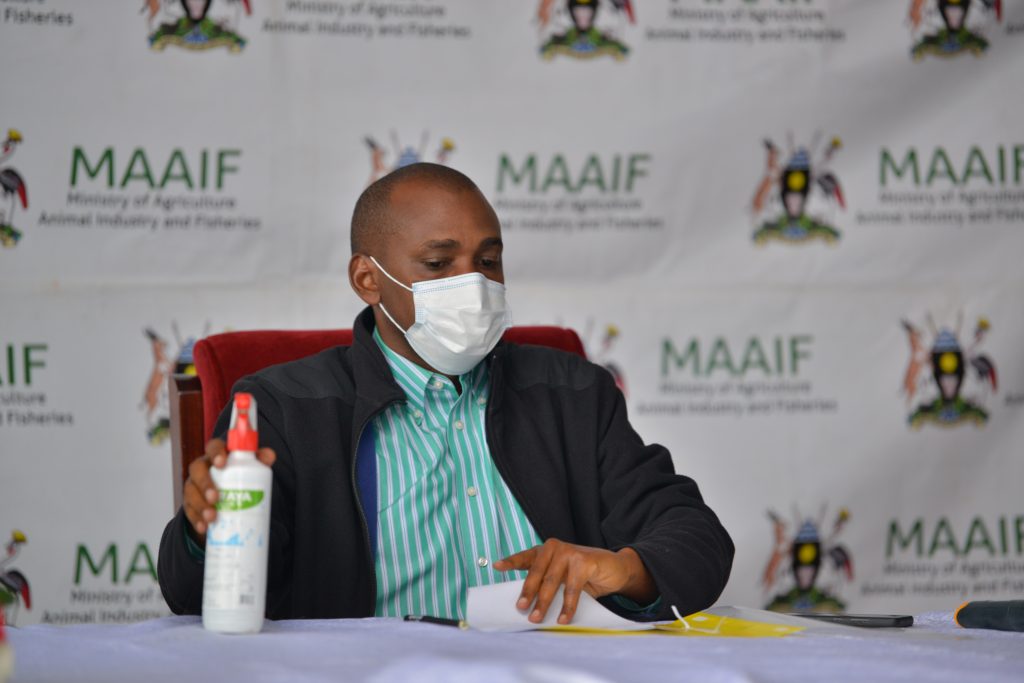 "To date, 72 districts have submitted full data on the various dealers within their localities," Mr. Mwambu noted. "To ensure safe use of agrochemicals chemicals, the board has trained close to 1,500 dealers in safe and effective handling of agrochemicals. The aim is to improve their capacity in advising farmers on proper use of inputs."
Since 2018, more than 500 dealers and 513 premises have been certified and licensed to sell agrochemicals. According to Mr. Mwambu, the target is at least to have one fully registered agro-input dealer per sub-county
Hon. Tumwebaze pledged to work with the team to ensure that these solutions reach the grassroots farmers.