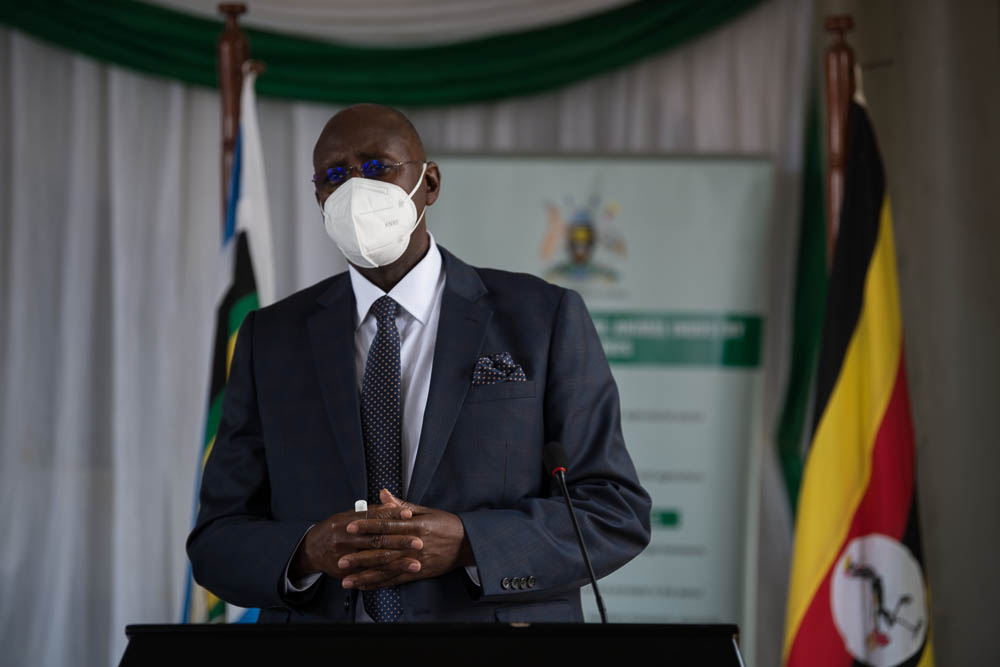 Agricultural legal framework needs to be strengthened – minister Rwamirama
Lt Col (Rtd) Hon. Dr. Rwamirama Bright, the MAAIF state minister in charge of Animal industry, has called for legal framework within the agricultural sector to be strengthened if the diseases and pests that tend to ravage the sector are to be effectively tackled. "You find that we have a weak legal framework," Hon Rwamirama said on June 22, 2021, while assuming the office of MAAIF State Minister for Animal Industry, "so we can't punish these farmers who refuse to do what we tell them."
Though the country is now fighting both the foot and mouth disease and the swine fever, Hon Rwamirama said there are scenarios when famers are short of vaccines. "I will focus on ensuring that our mandate of disease control, provision of drugs and improving health of livestock is key on my agenda," Hon Rwamirama said. While welcoming Hon. Frank Tumwebaze, the new minister of Agriculture, Animal industry and Fisheries (MAAIF), Hon Rwamirama assured him he has a good team in place but put to him the need to fill many directorates that have been vacant for some time now.
"We have huge human resource gaps. Many people are serving in acting capacity so they can't make decisions. "Hon Rwamirama said. "We need to advertise these positions such that they are filled."   Hon Rwamirama thanked Hon Vincent Bamulangaki Ssempijja, who handed over office to Mr Tuwembaze having occupied it for the past five years, for creating a harmonious working environment that he said has enabled the ministry perform by ensuring that Uganda is food secure. "We have had a great relationship here," Hon Rwamirama said of Hon Sempijja who was assigned by President Museveni to head the ministry of Defence and Veteran affairs.      
Hon Rwamirama who represents Isingiro North in Parliament also thanked Hon Aggrey Bagiire who was replaced in the docket of state for Agriculture by Hon Fred Kyakulaga Bwiino who attended the function remotely through Zoom.  Earlier, Hon Bagiire who is the Bunya County West MP had thanked the president for trusting to serve in the agricultural sector which he said is close to his heart.  "I want to assure you that if you need support, I will be ready to support you in the house." Mr Bagiire who had previously served as state minister said.