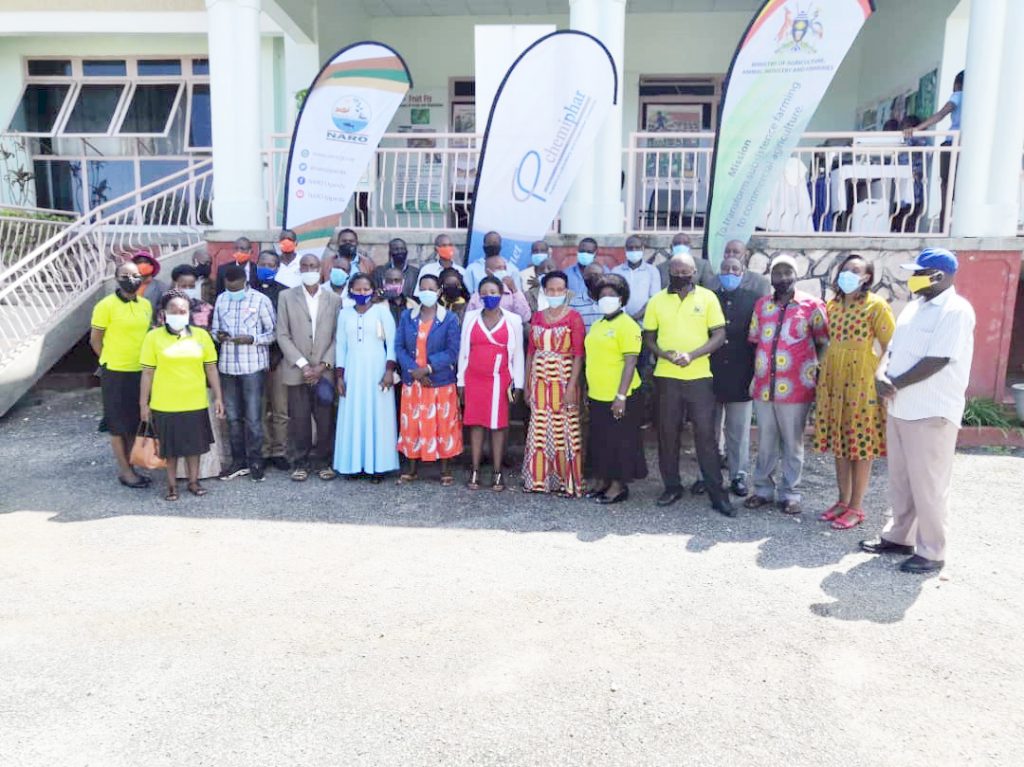 MAAIF tips value-chain actors on export quality
More than 60 farmers engaged in fruits, vegetables and horticulture have benefitted from training aimed at improving quality management and safety of marketed produce through promotion of compliance to standards among exporters and stakeholders.
The training was conducted by the Department of Crop Inspection and Certification in the Ministry of Agriculture, Animal Industry and Fisheries (MAAIF) for farmers in the districts of Mukono and Ntungamo, which are leading producers of fruits, vegetables and horticulture for export.
It was facilitated by Chemiphar and the National Agricultural Research Organization (NARO).
According to Mr. Paul Mwambu, the Commissioner, Department of Crop Inspection and Certification, the engagement helped to build the capacity of horticulture growers, exporters to pass annual surveillance audits for quality management.
"There is now more awareness about quality management systems along the value chain in order to access European markets," he noted.
Ms. Brenda Kisingiri, a senior agricultural inspector and one of the facilitators, noted that the training helped farmers understand key aspects like pesticide residue limits and quarantine.
"For a farmer to able to access the international market, you need to know the type of pesticide to apply, the quantity, the frequency, the timing are very important," she explained. "For example, if you spray your product in the morning and you harvest it in the afternoon, you have not given enough time for the pesticide to break down to levels which are acceptable for human consumption. So, this may lead to exportation of products with huge volumes of pesticides, something that does not pass the test of maximum residue levels (MRL) acceptable for human intake. So, failure to meet the standard leads to loss of market."
She further emphasised the need for farmers to follow the due process before released products to the ministry for clearance for export. "Our sensitization will go a long way to improve farmers' technical knowledge and skills in order to achieve the best production practices that meet export requirements," she said.