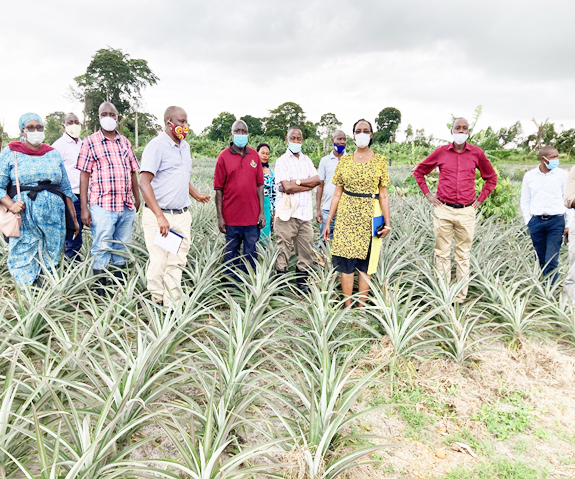 Govt invests Shs 40bn in Masaka fruit factory
Government has finalised the process to establish a fruit processing facility in Greater Masaka sub-region.
The proposed factory, which will be set up through National Agricultural Advisory Services (NAADS) and the Uganda Development Corporation (UDC), is one of government's initiatives to promote agro-industrialization.
The factory will be able to produce 5 metric tonnes per hour and is being implemented under National Development Plan III (NDP III) with the aspiration to achieve increased commercialization and competitiveness of agricultural production and agro-processing.
The factory project is estimated to cost Shs 40 billion, which is inclusive of the initial working capital and has a projected payback period of five years provided it will be well managed.
A NAADS feasibility study identified Greater Masaka sub-region as suitable for the factory due to its conditions that are favourable for fruit growing. The major fruits grown there are pineapples, mangoes, passion fruits, jackfruit and water melon.
The total annual pineapple production in greater Masaka is estimated at 619,718 metric tonnes while the total annual production of mangoes is at 181,055 metric tonnes.
So, the proposed fruit factory will initially consume 4% per annum of the total fruit produced in the sub-region, with further plans for expansion.
The factory will also serve as an alternative off-take point for the immense fruit productivity in the sub-region not to mention the interlinked benefits that would accrue at both micro and macro-economic levels such as job creation, increased household income, import substitution, increased contribution of the fruit value chain to GDP.
Already, Greater Masaka key stakeholders have already undertaken benchmarking visits to the recently-established fruit factories in Soroti, Yumbe and Kayunga.
Perspective
The proposed factory is testament to NAADS's shift of focus from provision of agricultural inputs to supporting value addition agro-processing initiatives that ensure off-take points for the various agricultural value chains.
This in turn encourages farmers to increase production and productivity of the various fruits as will be the case for farmers under the proposed fruit factory catchment area in the greater Masaka sub-region.
UDC, as an investment arm of government, has a set of guidelines and procedures that should be observed in order to ensure the establishment of an economically-viable investment partnership with the private sector.
Some of the prospective investment partners that were identified by the feasibility study include Masaka Micro Finance and Development Cooperative Trust (MAMIDECOT), Mutima Beverages Bottling Company Ltd and Kyesiiga Beverages Bottling Company Ltd, among others.
Masaka District Local Government Authorities expressed willingness to create an enabling environment that will facilitate the establishment of the factory to serve the fruit out-growers in the greater Masaka sub-region while the prospective investment partners expressed willingness to join efforts under a consortium to consider the prospects of undertaking an investment partnership with government, through UDC, to operationalize an economically sustainable fruit-processing factory.