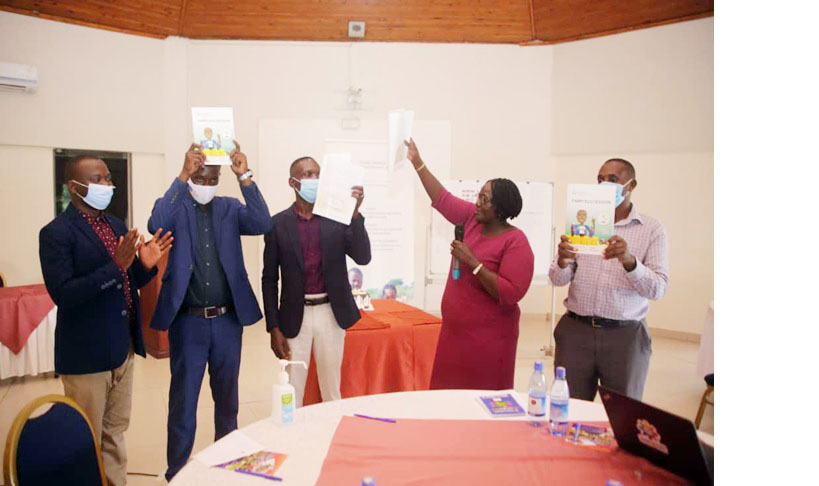 Ministry launches succession manual to provide farming continuity
In Uganda, it is not uncommon to find a once thriving farming business crumble when the owner passes on or becomes too old to supervise. The failure is often a result of a poor succession strategy and failure of youth to get involved in farming. It is on this background that the Uganda National Young Farmers Association (UNYFA) has come up with a farm succession manual to encourage the youth to get involved in farming and for farmers to ensure continuity of a family farm business from one generation to the next. The manual also offers tips for the aging population on retirement to other life activities for timely inception of the younger generation into family farm business activities, as well as reduce on family conflicts.
Ms. Consolata Acayo, the Assistant Commissioner, Information and Communications at the Ministry of Agriculture, Animal Industry and Fisheries (MAAIF), launched the manual on December 10 at Fairway hotel in Kampala. While appreciating UNYFA's initiative, she pledged that the ministry will support and continue to work with the young people to promote agriculture. She also advised UNYFA to tap into the National Strategy for Youth Employment in Agriculture, for opportunities.
The strategy seeks to enable youth find decent employment in agriculture which will in the long run contribute in solving the major challenges such as low production and productivity, high post-harvest losses and low value addition. Ms. Acayo also encouraged the UNYFA to ensure that they develop an MoU with the ministry for smooth operations and implementations.