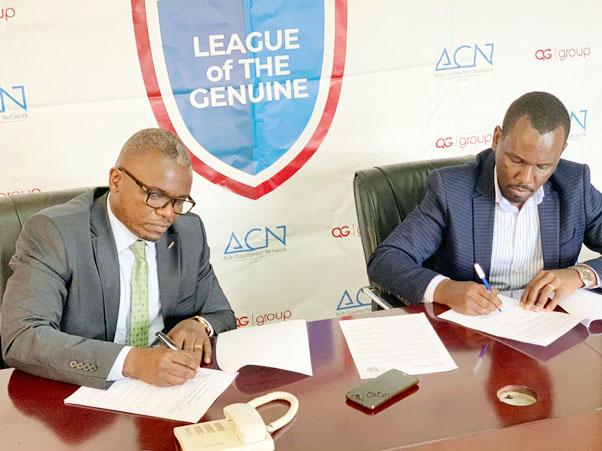 Farmers join forces to fight counterfeit agricultural products
Whereas the agricultural sector continues to be prioritized by the National Development Plan, its growth continues to be hampered by fake products.
In fact, agricultural inputs such as seeds, fertilizers, pesticides, acaricides and vaccines are the most affected by counterfeits to the extent that over 60% of herbicides and pesticides on the market are fake.
These counterfeits and food fraud is having far reaching negative effects on human and animal health, food security, environment, innovation, employment, trade and investment for national development.
Last year, the Ministry of Agriculture, Animal Industry and Fisheries (MAAIF) arrested several people found in possession of fake and expired agro-inputs worth millions of shillings in greater Masaka.
The suspects were arrested during an operation by the ministry's department of crop inspection and certification.
But in spite of that success, the counterfeiting culture continues to thrive due to weak national policies and limited capacity of inspection and enforcement as well as corruption.
Therefore, it is against this background that the Anti-counterfeit network Africa (ACN) in collaboration with the Uganda National Farmers Federation (UNFF) launched a partnership on December 3 to champion the awakening of consumers and decision makers to combat counterfeits and food fraud in the agriculture sector.
Fred Muwema, ACN director Legal and Corporate Affairs signed the MoU with Kenneth Katungisa, the UNFF CEO at ACN offices in Kampala.
The partnership aims to push back its devastating heath, economic and social effects from our society.
"With this partnership, we resolve to work together to develop multifaceted strategies to address the driving features of the counterfeit culture such as consumer ignorance, inability to distinguish between genuine and fake farm-inputs goods," said Muwema. "We want to create awareness on the dangers of counterfeiting, psychosocial factors in terms of mindset or behaviour change, and support bridging of cooperation gaps between the key multiple sector stakeholders."
Meanwhile, Katungisa said that pushing back counterfeiting in the agriculture sector will benefit the national economy, attract international investment and interest, encourage local entrepreneurship and investment in agriculture, build confidence and value of agro-input brands business and further develop the local agriculture sector.
On his part, Paul Mwambu, the Commissioner, Department of Crop Inspection and Certification, said the MoU is a welcome move to curb counterfeits. "If the agricultural inputs are fake, then that means the country cannot improve its products; so, this development will further make sellers of agricultural products accountable for their actions," he said.