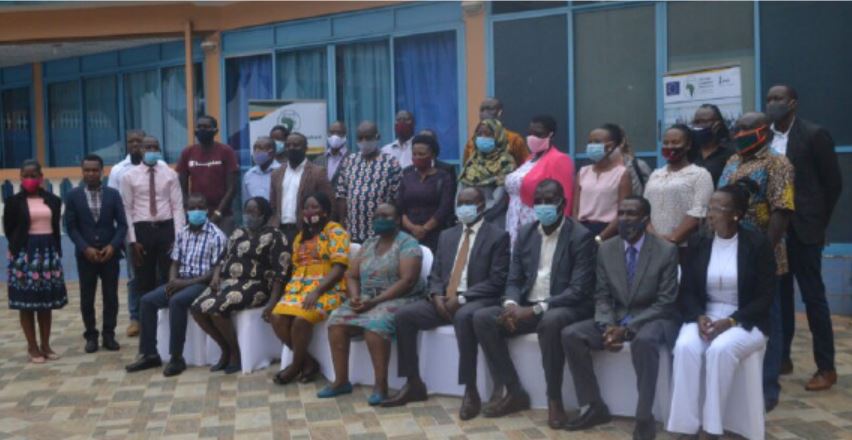 Dr. Opolot urges scaling of climate smart agriculture
The Commissioner, Agricultural Extension and Skills Management, Dr. Opolot Henry Nakalet, has noted that the Ministry of Agriculture, Animal Industry and Fisheries (MAAIF) is keen to support the scaling of climate smart agriculture and urged the extension actors to be smart in handling climate change issues.

He said this during a hybrid dialogue of national stakeholder on Climate Smart Agriculture (CSA) at Hotel Africana, Kampala. Organised by MAAIF in collaboration with Uganda Forum for Agricultural Advisory Services (UFAAS), there was both physical and online dialogue which brought on board different Agricultural Extension and Advisory Services (AEAS) actors and stakeholders from UFAAS, different ministries, departments and agencies, among others.
Dr. Opolot said many farmers have been left out in the planning process which makes it hard for scaling climate-smart agriculture technologies and their adoption across the country. He made call for farmers to always be included and made part of the system from the beginning.
"Extension is also being promoted by nonprofessionals, this is a big risk, we need to capture data about of these and ensure we are all offering the best technologies to the farmers," he said.
Meanwhile, Mrs. Beatrice Luzoobe, the UFAAS Chief Executive Officer, said the dialogue will create an information and knowledge forum for continuous engagement of AEAS actors and to strengthen their capacities to participate and contribute to the implementation of CSA activities.