International Partnerships: 2019 FOCAC Africa-China Poverty Reduction and Development Conference Opened in Kampala
Kampala, 28th November 2019. Having been selected as the African Country to host the 2019 FOCAC Africa-China Poverty Reduction and Development Conference, Uganda is hosting for these international activities that have been officially opened today by HE Yoweri Museveni the President.
The President was welcomed by a Delegation of Country Representatives led by Hon. Vincent Bamulangaki Ssempijja, H.E. Mr. CHEN Zhigang the Vice Minister of the State Council Leading Group Office of Poverty Alleviation and Development from the PRC and Mr. Pius Wakabi Kasajja the MAAIF Permanent Secretary.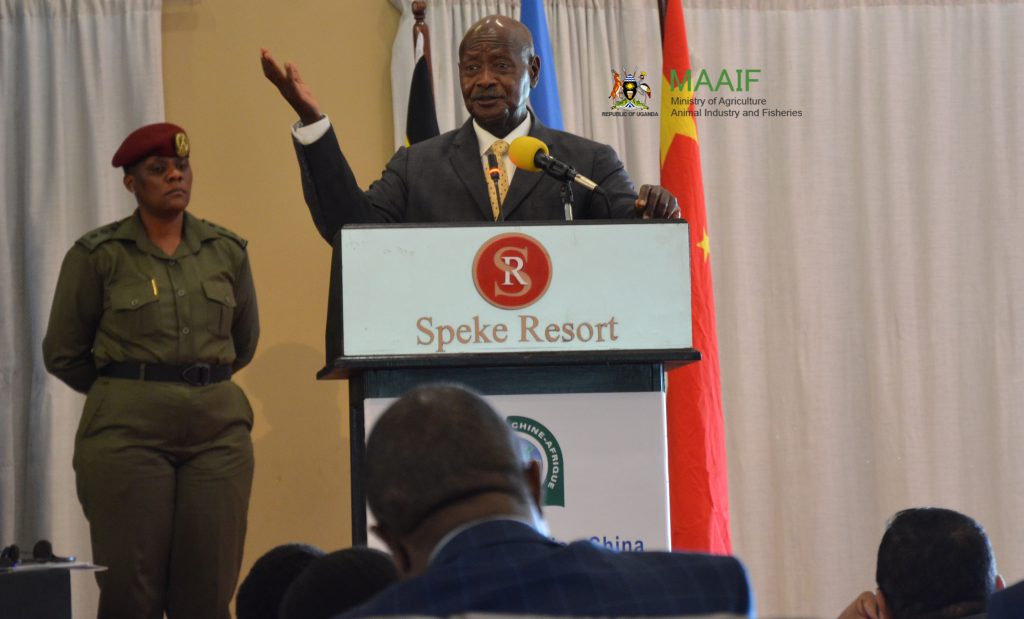 The main purpose of the Conference is "To promote knowledge sharing on international poverty reduction, innovate partnerships, and promote China-Africa poverty reduction cooperation under the framework of South-South cooperation."
What is in it for the Ugandan Farmer?
Uganda is seeking to increase knowledge exchange and exports to China which for 2018 alone were worth US$32.21 Million with raw hides, skins and leather at $13.76M, Oil seed, oleagic fruits, grain, seed and fruits at $13.10M, Coffee, tea, mate and spices at $1.78M.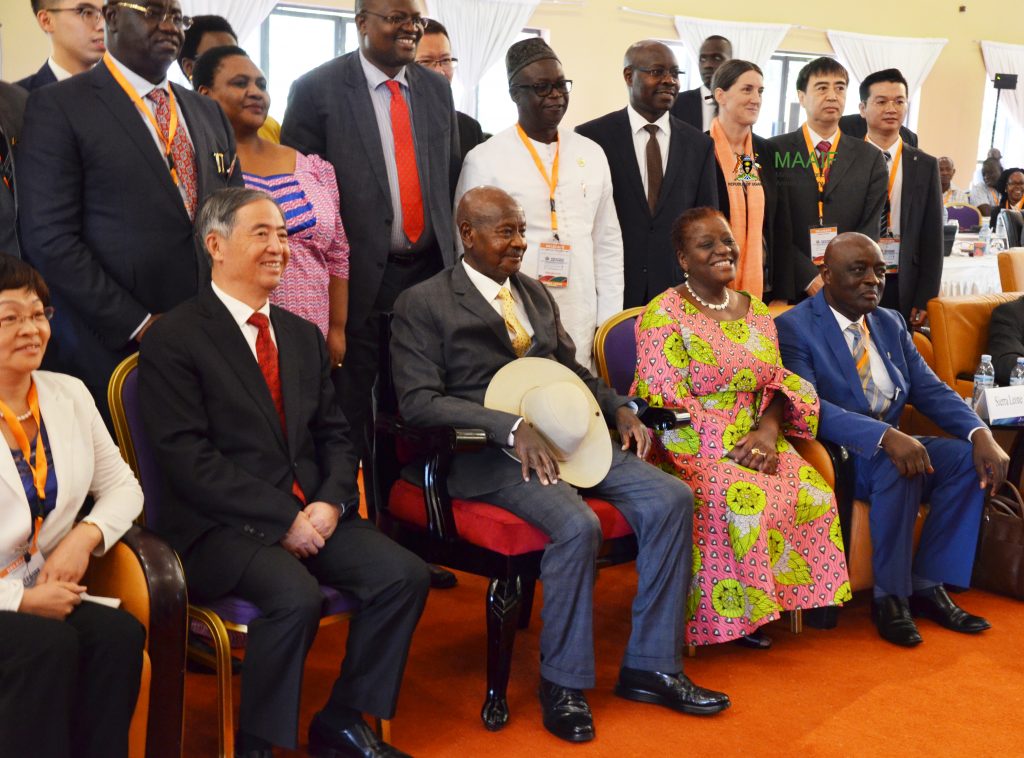 In response to African countries' interests in China's poverty reduction experience, the International Poverty Reduction Center in China (IPRCC) has launched China-Africa Poverty Reduction and Development Conference in 2010, starting to discuss and share extensive poverty reduction experience.
The theme of the conference has covered a series of issues such as agricultural modernization, special economic zones, development of SME, industrialization and China-Africa cooperation under the Belt and Road Initiative (BRI). China and African countries have accumulated experience in these fields.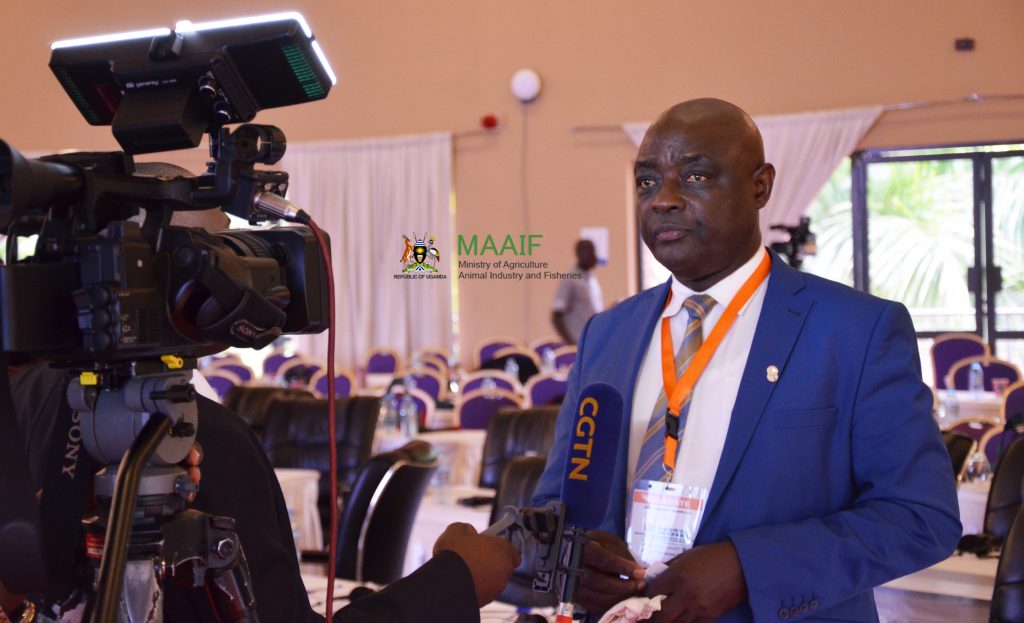 Since 2010, the conference has been held for nine consecutive years in China and African countries (Ethiopia, Tanzania, South Africa and Mauritius). About 1,800 people attended the conference, including leaders of African countries, senior government officials from China and African countries, experts and scholars, representatives from the private sector and non-governmental organizations, and representatives of international and regional development agencies.
The aim of extensive knowledge-sharing and exchange activities is to enhance the capacity of relevant countries, as well as to develop and implement countermeasures to poverty and hunger in rural areas based on knowledge of sustainable, inclusive agriculture and rural transformation acquired by other countries.
In recent years, international organizations such as the African Union, the Food and Agriculture Organization of the United Nations, the International Fund for Agricultural Development, the World Food Programme, the United Nations Children's Fund, and the United Nations Office for South-South Cooperation have effectively alleviated poverty in African countries and established their own poverty-reduction knowledge exchange platform, gaining some progress in formulating policy strategies and helping people get rid of poverty and hunger in African countries.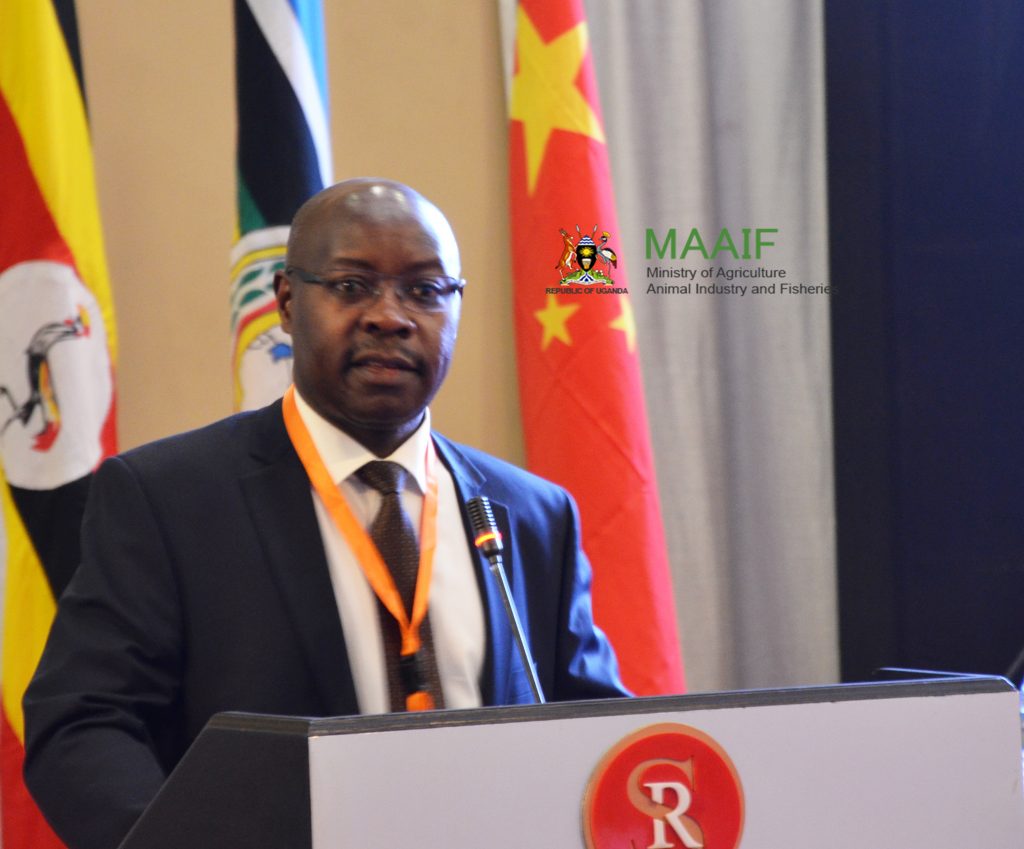 Their experience has also provided reference for neighboring countries. To realize Sustainable Development Goals (SDG) 1 and SDG 2 amid those challenges, it is a shared concern and common cause for the international community to build new partnerships, innovate in forms of cooperation, promote solidarity and cooperation, and work together to provide a framework for promoting cooperation among developing countries.
Notes for editors
About the Ministry of Agriculture, Animal Industry and Fisheries (MAAIF)
The Ministry of Agriculture, Animal Industry and Fisheries is a Ministry in the Government of Uganda charged with creating an enabling environment in the Agricultural Sector.
The Ministry formulates, reviews and implement national policies, plans, strategies, regulations and standards and enforce laws, regulations and standards along the value chain of crops, livestock and fisheries.
Vision: A competitive, profitable and sustainable agricultural sector.
Mission: To transform subsistence farming to commercial agriculture.
Strategic Objectives
To initiate the formulation and review of the policy and legal framework for the sector
To establish and implement systems for service provision in the sector
To strengthen and implement strategies, regulatory framework, standards, institutional structures and infrastructure for quality assurance and increased quantities of agricultural products to access and sustain local, regional and export markets
To design and implement sustainable capacity building programmes for stakeholders in the agricultural sector through training, re-tooling, infrastructure, provision of logistics and ICT
To develop strategies for sustainable food security
To develop appropriate agricultural technologies for improved agricultural production, productivity and value addition through research
To develop effective collaborative mechanisms with affiliated institutions and
To take lead and establish a system and institutional framework for agricultural data collection, analyses, storage and dissemination to stakeholders including Uganda Bureau of Statistics.
The Ministry of Agriculture, Animal Industry and Fisheries (MAAIF) is made up of four Directorates including the Directorate of Crop Resources, Directorate of Animal Resources, Directorate of Agricultural Extension Services and the Directorate of Fisheries Resources each with Departments, Divisions and Partnership Projects.
The Departments of the Ministry which do not fall directly in the above include the Department of Agricultural Planning and Development, the Human Resource Department, the Department of Finance and Administration and the Department of Agricultural Infrastructure, Mechanisation and Water for Agricultural Production.
The Ministry is also made up of seven Agencies including the National Agricultural Research Organisation (NARO), the National Agricultural Advisory Services (NAADS), Cotton Development Organisation (CDO), Dairy Development Authority (DDA), Uganda Coffee Development Authority (UCDA) and Coordinating Office for the Control of Trypanosomiasis in Uganda (COCTU) and the National Animal Genetic Resources Centre and Databank (NAGRC&DB).
For media-related inquiries and accreditation contact Solomon Kalema Musisi, Senior Communications Officer-Ministry of Agriculture Animal Industry and Fisheries using the email below:
solomon.kalema@agriculture.go.ug
Relevance of the FOCAC Conference
About 150 delegates will attend the conference, including:
50 Chinese representatives, including 12 representatives from LGOP and IPRCC, three representatives from Chinese ministries and provinces, three well-known scholars in related fields, 20 representatives from Chinese enterprises, 4 representatives from the Embassy of the People's Republic of China to the Republic of Uganda and 8 representatives of Chinese institutions and media in Uganda.
70 invited African representatives, including 50 Ugandan representatives (including government and business representatives) and 20 representatives from other African countries (including representatives of non-governmental organizations);
30 representatives from international development institutions, including representatives of international organizations such as AU, FAO, IFAD, WFP, UNDP, UNICEF, international experts, diplomats, and local media.