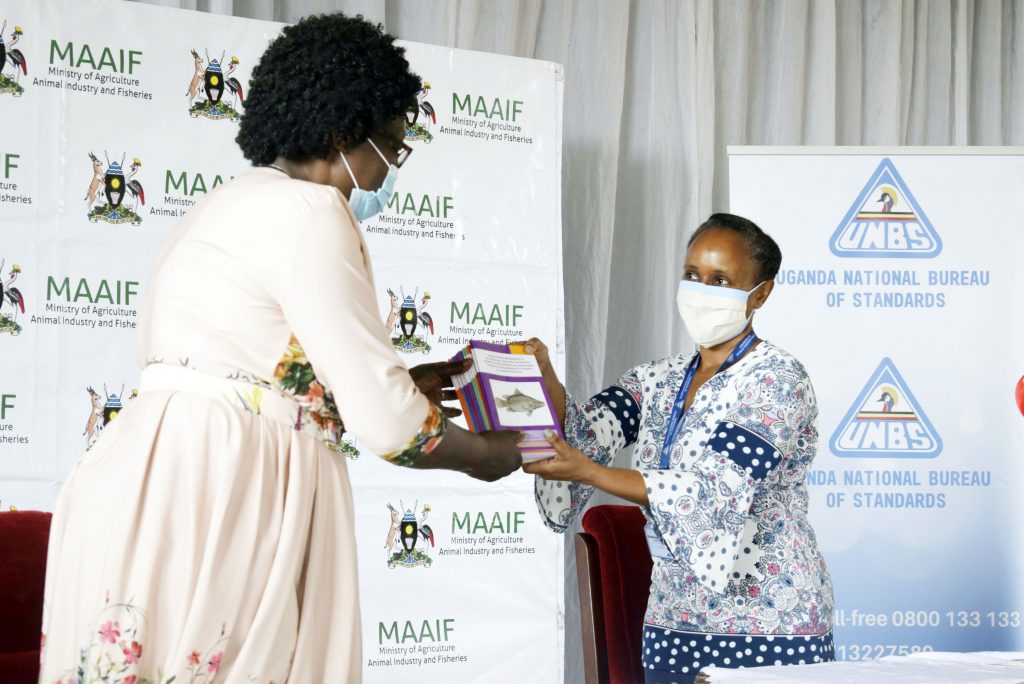 Fisheries directorate receives simplified guidelines to improve fish quality
The fisheries sub-sector is one of the fastest growing in the country, contributing 4% of the GDP. However, the figures would be much higher if all stakeholders in fishing were equipped with the rules and guidelines.
This is most prevalent in fishing communities, where the levels of literacy are low. So, in a bid to empower the communities about the dos and don'ts of fishing, the Ministry of Agriculture, Animal Industry and Fisheries (MAAIF) highlighted the need to translate complex fishing legal framework, standards and operations.
On December 10, that came to fulfillment when the Directorate of Fisheries Resources (DFR) and Uganda National Bureau of Standards (UNBS) received a developed a set of translated fisheries and aquaculture guidelines as well as codes of practice for post-harvest handling for fisheries products.
This was achieved with support from the Commonwealth Standards Network (CSN), a project funded by the UK's Foreign, Commonwealth and Development office.
CSN promotes trade through the participation, adoption and implementation of international standards.
The package includes 24,000 individual books of illustrated guidelines translated to local languages, covering best practices for the handling and processing of Mukene, smoked fish, fresh fish, Nile tilapia and fish maws.
According to Patricia Bageine Ejalu, the UNBS Deputy ED in charge of Standards, the aim is to improve the quality of Ugandan fish. "Much as we are focusing on export market, we must make sure that the quality of fish in Uganda meets both national and international standards," she said.
On his part, Tom Bukenya, the Acting Commissioner Control Regulations And Quality Assurance at DFR, hailed the initiative. "This will help in imparting valuable knowledge about fishing practices in fishing communities," he said.
OVERVIEW
For the start, the guidelines were printed to reflect the most used languages in fishing communities. These include English, Luganda, Swahili and Langi.
The materials will be disseminated through the district structures that include the District Fisheries Officers and sub-county fisheries officers, who are a part of the fishing committees at the respective landing sites.
In fact, of the translated materials, over 800 copies have been given out for use in training fishers in the landing sites of Kasenyi, Ddimu, Kachanga, Lambu and Kigungu.