Desert Locust Control Update: Success registered in control of First 2020 Invasion and Resilience Built
Having registered success with partners in protecting farming communities against the first major invasion by Desert Locusts the Ministry of Agriculture, Animal Industry and Fisheries wishes to inform the public as follows:
Entomologists from the Ministry and the National Agricultural Research Organisation (NARO) worked with Geo-Information System Specialists from MAAIF and the Uganda People's Defence Forces (UPDF) and developed surveillance maps that show areas where the swarms settled long enough to lay eggs.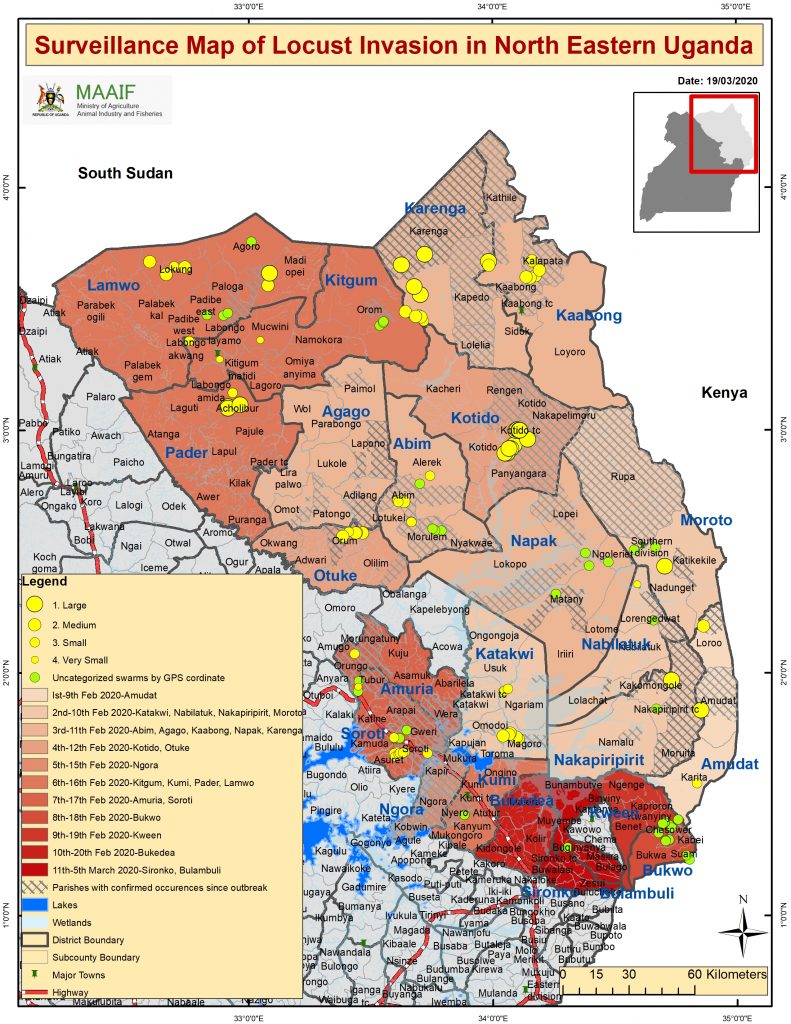 These maps informed the current strategy of equipping the farmer group leaders in these areas with information about detection of nymphs and respective officers to contact.
Approaches for building resilience ahead of predicted invasions
Agricultural Extension Officers, District Agricultural Officers as well as Production and Marketing Officers have also been trained in each one of these districts on what to do in the face of a new invasion by locusts.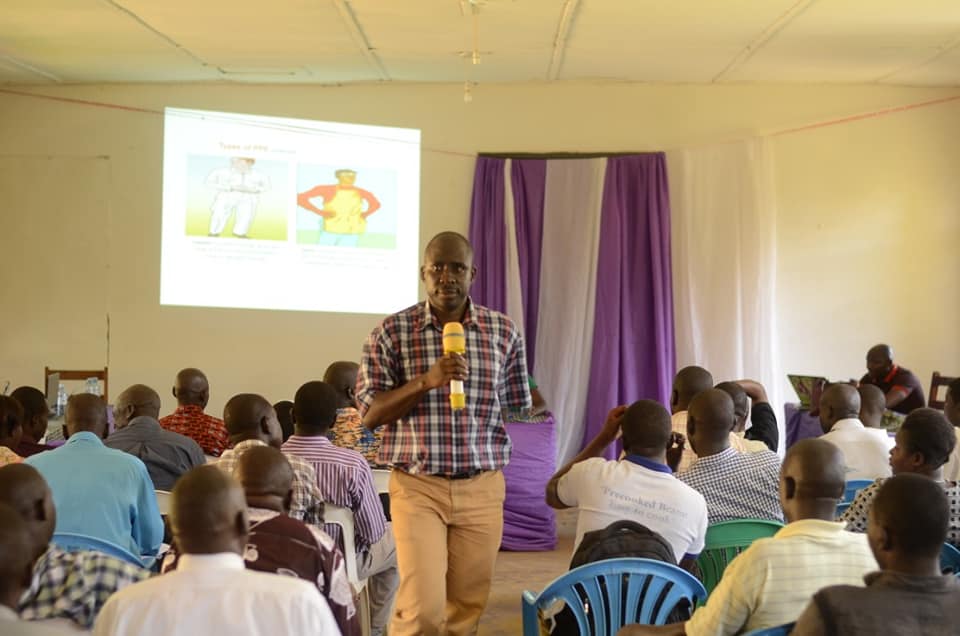 These and more approaches are in place ahead of the predicted regional invasion and hatching as indicated in the most recent alert from the FAO which shows a possible multiplication of swarms by over 400 times this year. Below is a summary map for data soon to be completed.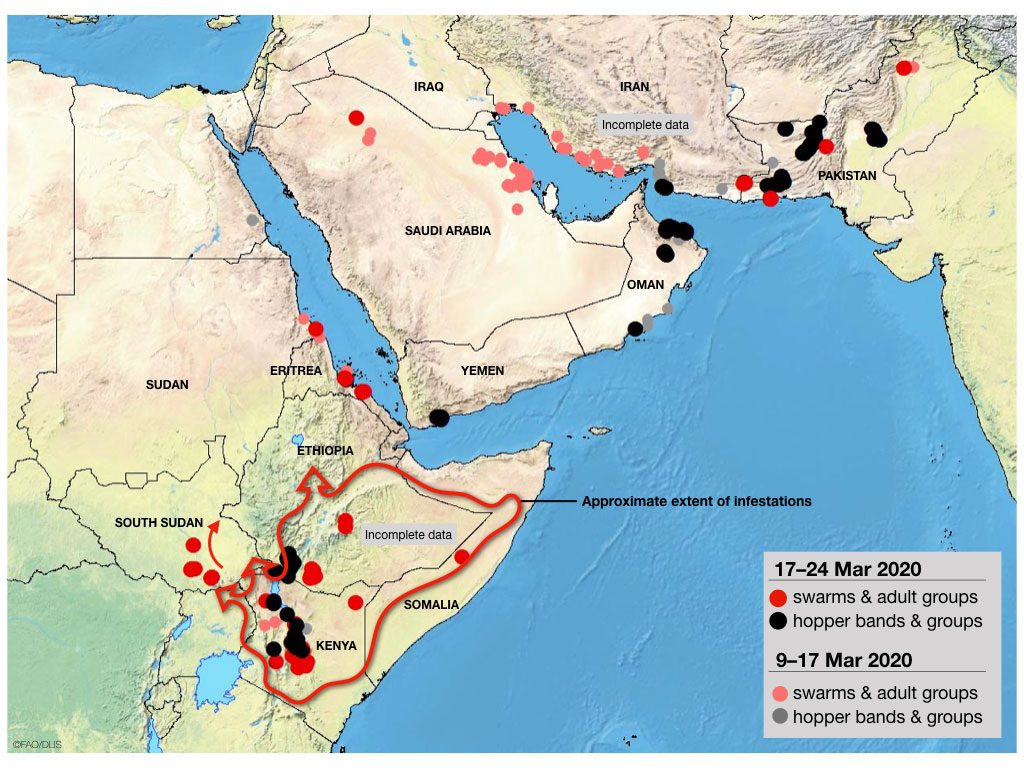 Useful Links
Desert Locust Invasion Alerts from the Food and Agriculture Organisation of the United Nations: http://www.fao.org/ag/locusts/en/info/info/index.html
Dedicated Page for Facts and Advisories about Desert Locust Invasion and Control: https://www.agriculture.go.ug/desert-locust-control/
Regional Trends from FAO Global Surveillance: New swarms continue forming in Horn of Africa
The situation remains extremely alarming in the Horn of Africa, specifically Kenya, Ethiopia and Somalia where widespread breeding is in progress and new swarms are starting to form, representing an unprecedented threat to food security and livelihoods at the beginning of the upcoming cropping season.

KENYA. Hopper bands continue to develop and form an increasing number of first-generation immature swarms in northern and central counties. The swarms are maturing are will be ready to lay eggs from the first week of April onwards. Further concentration expected in Marsabit and Turkana. Aerial and ground control operations continue.

ETHIOPIA. Hopper bands are present in Oromiya and SNNPR regions, including the Rift Valley. A new generation of immature swarms are forming and maturing. Aerial and ground control operations continue.

SOUTH SUDAN. Several mature swarms from the south appeared in the southeast near Torit on 18-19 March; at least one moved to Juba on the 21st, continuing to Bor on the 23rd and flew towards southwest Ethiopia.

YEMEN. Hopper bands continue forming on southern coast near Aden and immature adults starting to form groups. Heavy rains and flooding in Wadi Hadhramaut. Scattered adults on northern Red Sea coast.