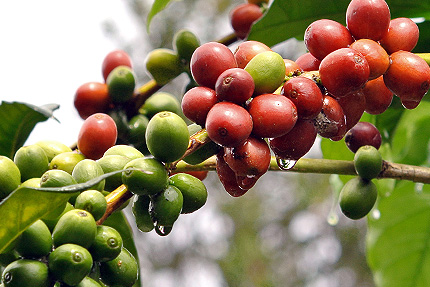 Uganda's Coffee exports still growing despite global and national crises
Kampala, 29th April 2020. As reported by the Uganda Coffee Development Authority (UCDA), the Coffee sub-sector Agency of the Ministry of Agriculture, Animal Industry and Fisheries, Coffee exports in March 2020 amounted to 477,561 60-kilogram bags worth $45.87M.
This comprised 385,978 bags ($33.09M) of Robusta and 91,583 bags ($12.78M) of Arabic.
This is an increase of 38.39% and 35.72% in quantity and value respectively from the same month last year.
The country is still on track with implementing approaches in the Coffee Roadmap as presented earlier at the Sector Review by Hon. Vincent Bamulangaki Ssempijja the Minister for Agriculture, Animal Industry and Fisheries.
The Uganda Coffee Development Authority, headed by Dr. Emmanuel Iyamulemye the Managing Director, publishes updated price lists and reports on the official website of the Agency which is https://ugandacoffee.go.ug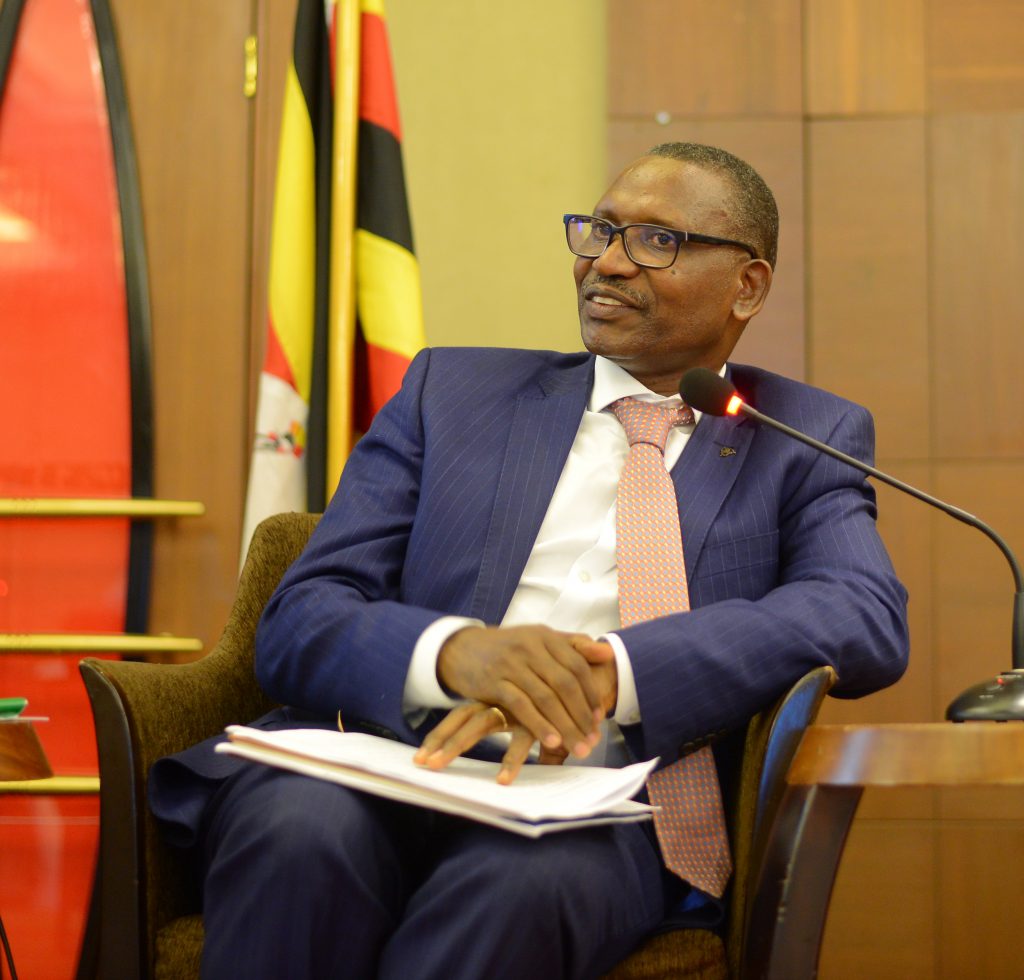 What you Need to Know About the Uganda Coffee Development Authority (UCDA)
UCDA is a statutory body established by an Act of Parliament; Uganda Coffee Development Authority Statute 1991 as amended 1994 CAP 325 under the laws of the Republic of Uganda. We are a Government agency mandated to promote and oversee the development of the entire coffee industry through research, quality assurance and improved marketing
Vision: "A sustainable coffee industry with high stakeholder value for social economic transformation"
Mission: "To facilitate increase in quality coffee production, productivity, and consumption"
UCDA Areas of Focus
The Authority's focus is to facilitate increase in quality coffee production, productivity, and consumption working with stakeholders who include; Farmers, nursery operators, processors, exporters and Coffee traders. UCDA is mainly a service provider and the services availed to its stakeholders include;
• Provision of clean planting materials
• Farmer, barista, processor and roaster trainings
• Market research and Information dissemination to stakeholders
• Quality improvement and enforcement
• Support to coffee research
• Promote domestic consumption of coffee
UCDA Scope
The Authority offers a broad range of coffee development services to 93 coffee growing districts structured into five geographical regions: Central, Northern, Eastern, Western and South Western targeting 1.7million households.
UCDA Products and Services
Coffee Development Services aims at increasing coffee production through generation of clean planting material, promotion of the re-planting program and yield improvements of existing old coffee trees, enhance use of Good Agricultural Practices, support to management of pest and diseases and use of agro-inputs and promote coffee growing in new areas, especially in Mid-Northern Uganda.

Quality Assurance and Regulation services aims at improving quality at all stages of the coffee value chain. This include quality improvement and assurance, training and skills development of the industry stakeholders;

• Issuance of certificates for the grade and quantity of coffee,
• Licensing of coffee roasters, processors and exporters,
• Certification of coffee exports
• Training on barista skills, Good Post-harvest Handling hygiene practices
• Basic Quality Control training
• Train and certify Q and R graders
• Development of Coffee Profiles
Value Addition Services include:
• Technical extension and demonstrations
• Processing standards and capacity building industry stakeholders
• Develop the coffee roasting industry
• Support production and certification schemes for sustainable, fine and specialty coffee
• Traceability of coffee
• Quality Control related research
• Promote technological design and trials as well as introduce improved processing technologies
Follow UCDA on Twitter: twitter.com/CoffeeUganda
About the Ministry of Agriculture, Animal Industry and Fisheries (MAAIF)
The Ministry of Agriculture, Animal Industry and Fisheries is a Ministry in the Government of Uganda charged with creating an enabling environment in the Agricultural Sector.
The Ministry formulates, reviews and implement national policies, plans, strategies, regulations and standards and enforce laws, regulations and standards along the value chain of crops, livestock and fisheries.
Vision: A competitive, profitable and sustainable agricultural sector.
Mission: To transform subsistence farming to commercial agriculture.
Strategic Objectives
To initiate the formulation and review of the policy and legal framework for the sector
To establish and implement systems for service provision in the sector
To strengthen and implement strategies, regulatory framework, standards, institutional structures and infrastructure for quality assurance and increased quantities of agricultural products to access and sustain local, regional and export markets
To design and implement sustainable capacity building programmes for stakeholders in the agricultural sector through training, re-tooling, infrastructure, provision of logistics and ICT
To develop strategies for sustainable food security
To develop appropriate agricultural technologies for improved agricultural production, productivity and value addition through research
To develop effective collaborative mechanisms with affiliated institutions and
To take lead and establish a system and institutional framework for agricultural data collection, analyses, storage and dissemination to stakeholders including Uganda Bureau of Statistics.
The Ministry of Agriculture, Animal Industry and Fisheries (MAAIF) is made up of four Directorates including the Directorate of Crop Resources, Directorate of Animal Resources, Directorate of Agricultural Extension Services and the Directorate of Fisheries Resources each with Departments, Divisions and Partnership Projects.
The Departments of the Ministry which do not fall directly in the above include the Department of Agricultural Planning and Development, the Human Resource Department, the Department of Finance and Administration and the Department of Agricultural Infrastructure, Mechanisation and Water for Agricultural Production.
The Ministry is also made up of seven Agencies including the National Agricultural Research Organisation (NARO), the National Agricultural Advisory Services (NAADS), Cotton Development Organisation (CDO), Dairy Development Authority (DDA), Uganda Coffee Development Authority (UCDA) and Coordinating Office for the Control of Trypanosomiasis in Uganda (COCTU) and the National Animal Genetic Resources Centre and Databank (NAGRC&DB).