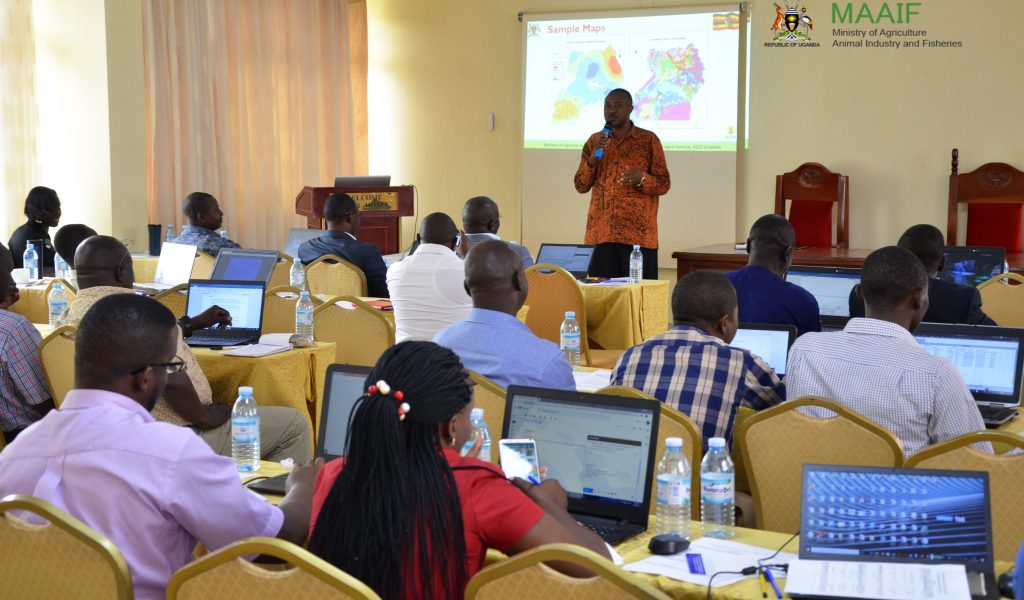 Sector Geographical Information System under Development through the Agriculture Cluster Development Project (ACDP)
Mukono, 7th January 2020. The Agriculture Cluster Development Project has concluded a Stakeholders' workshop in Mukono district aimed at contributing to developing a Geographical Information System for the Agricultural Sector.
The system will provide a knowledge base of key locations and trends in the agricultural sector and also contribute to improving the Early Warning Mechanism.
Geographical Information System (GIS) is a technology that provides the means to collect and use geographic data to assist in the development of Agriculture.
A digital map is generally of much greater value than the same map printed on a paper as the digital version can be combined with other sources of data for analyzing information with a graphical presentation.
The GIS software makes it possible to synthesize large amounts of different data, combining different layers of information to manage and retrieve the data in a more useful manner.
GIS provides a powerful means for agricultural scientists to better service to the farmers and farming community in answering their query and helping in a better decision making to implement planning activities for the development of agriculture.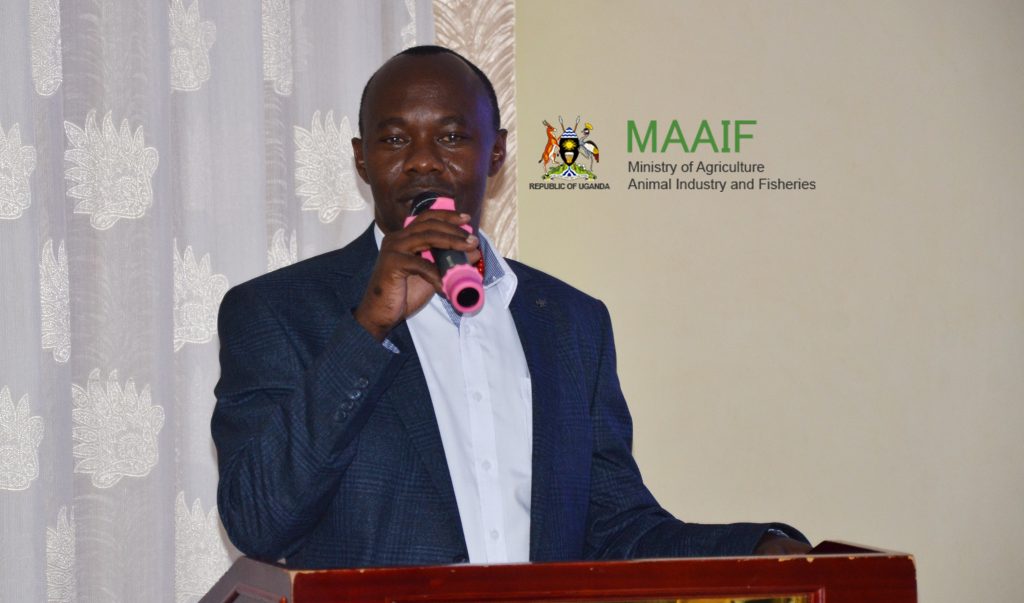 One of the areas to be supported will be the development of a GIS-Based Agricultural Water Management Information System (AWMIS) which will help to locate interventions and provide data related to water for agricultural production.
This will provide a knowledge base for work done through the Department of Agricultural Infrastructure, Mechanisation and Water for Agricultural Production.
The GIS will also contribute to activities under the Agricultural Statistics sub-component of the Agriculture Cluster Development Project.
The major annual planned activities for the sub-component include:
conducting a nationwide inputs quality assessment report
strengthening the Routine Agriculture Administrative Data Reporting System (RAADRS) of the Statistics Division of MAAIF and
training of MAAIF Statistics Division staff in CAPI, Survey Methodology, and Data Management and procurement of GIS equipment and Tablet computers.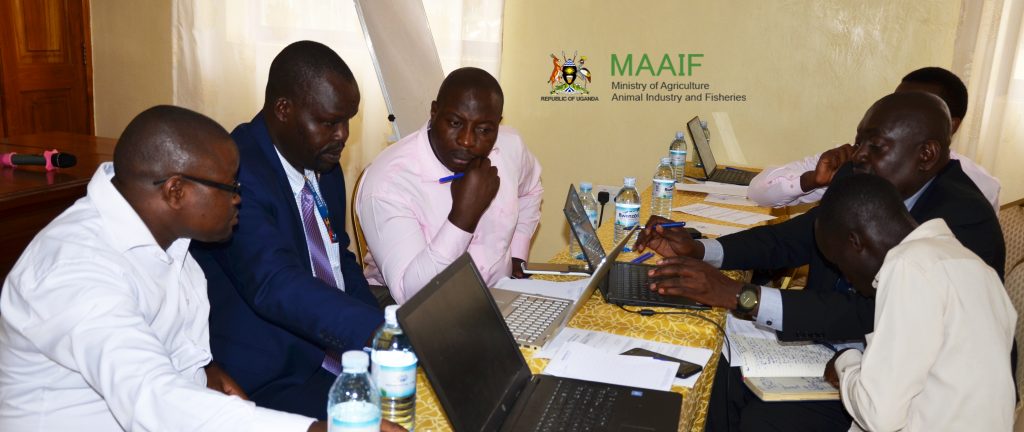 The GIS will also support collection of GIS information related to pests and disease control and weather among other Ministry interventions.
Notes for editors
About the Ministry of Agriculture, Animal Industry and Fisheries (MAAIF)
The Ministry of Agriculture, Animal Industry and Fisheries is a Ministry in the Government of Uganda charged with creating an enabling environment in the Agricultural Sector.
The Ministry formulates, reviews and implement national policies, plans, strategies, regulations and standards and enforce laws, regulations and standards along the value chain of crops, livestock and fisheries.
Vision: A competitive, profitable and sustainable agricultural sector.
Mission: To transform subsistence farming to commercial agriculture.
Strategic Objectives
To initiate the formulation and review of the policy and legal framework for the sector
To establish and implement systems for service provision in the sector
To strengthen and implement strategies, regulatory framework, standards, institutional structures and infrastructure for quality assurance and increased quantities of agricultural products to access and sustain local, regional and export markets
To design and implement sustainable capacity building programmes for stakeholders in the agricultural sector through training, re-tooling, infrastructure, provision of logistics and ICT
To develop strategies for sustainable food security
To develop appropriate agricultural technologies for improved agricultural production, productivity and value addition through research
To develop effective collaborative mechanisms with affiliated institutions and
To take lead and establish a system and institutional framework for agricultural data collection, analyses, storage and dissemination to stakeholders including Uganda Bureau of Statistics.
The Ministry of Agriculture, Animal Industry and Fisheries (MAAIF) is made up of four Directorates including the Directorate of Crop Resources, Directorate of Animal Resources, Directorate of Agricultural Extension Services and the Directorate of Fisheries Resources each with Departments, Divisions and Partnership Projects.
The Departments of the Ministry which do not fall directly in the above include the Department of Agricultural Planning and Development, the Human Resource Department, the Department of Finance and Administration and the Department of Agricultural Infrastructure, Mechanisation and Water for Agricultural Production.
The Ministry is also made up of seven Agencies including the National Agricultural Research Organisation (NARO), the National Agricultural Advisory Services (NAADS), Cotton Development Organisation (CDO), Dairy Development Authority (DDA), Uganda Coffee Development Authority (UCDA) and Coordinating Office for the Control of Trypanosomiasis in Uganda (COCTU) and the National Animal Genetic Resources Centre and Databank (NAGRC&DB).