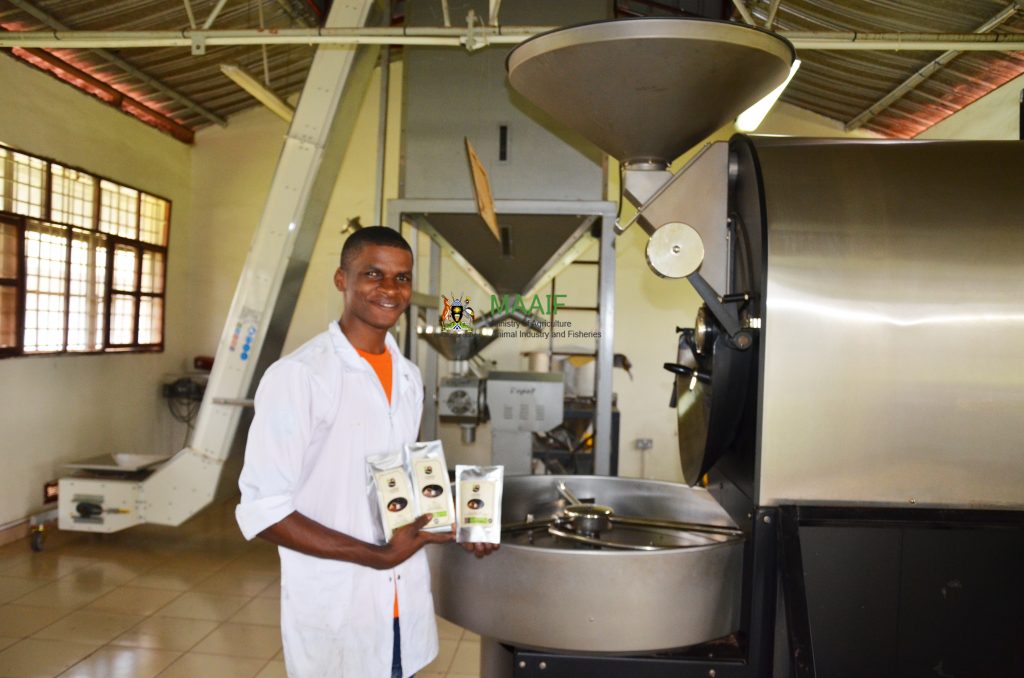 Uganda Agribusiness Matchmaking Expo set for 18th November 2019
Entebbe, 11th October 2019. Guided by the mission, "To Transform Subsistence Farming to Commercial Agriculture,'' the Ministry of Agriculture Animal Industry and Fisheries is organising an Agribusiness Matchmaking Expo through the Agriculture Cluster Development Project (ACDP) with support from the World Bank.
The objective of the Agribusiness Matchmaking Expo is to link qualified dealers in equipment for post-harvest handling and agro-processing to Producer Organisations and Area-Based Cooperatives, Regional Producer Organisations (RPOs) and Farmer Organisations (FOs) participating in the Agriculture Cluster Development Project (ACDP).
The Expo will take place on the 18th of November 2019 in Kampala, Uganda. MAAIF invites interested individuals, groups or firms to express interest in participating in the event.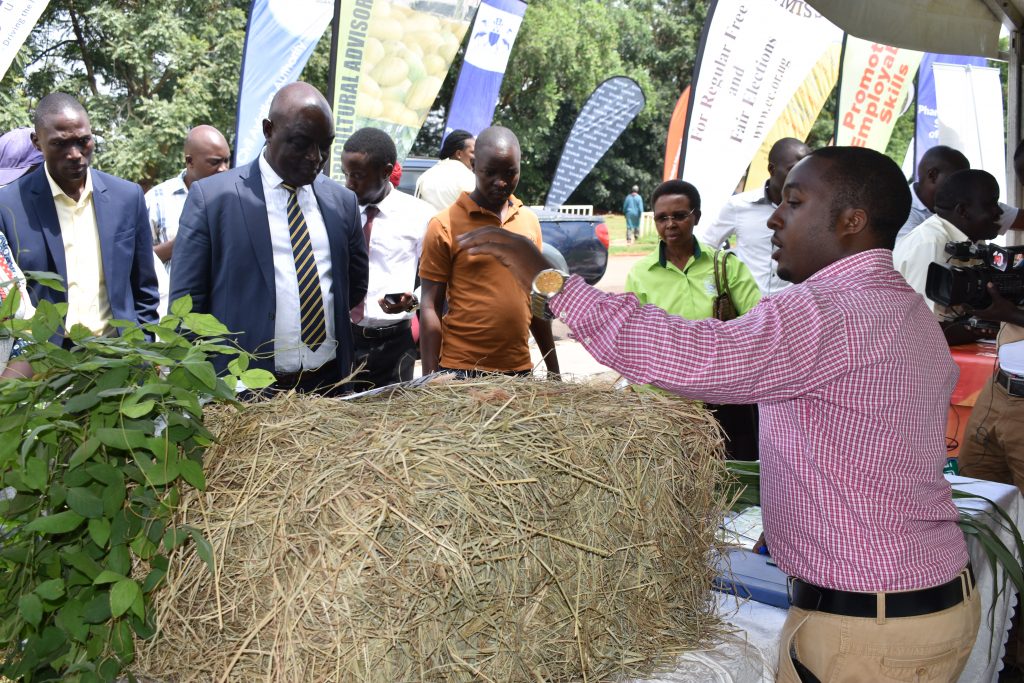 Who can apply?
The call for expression of interest is open to dealers in equipment for Post- Harvest Management and agro-processing for Beans, Rice, Maize, Cassava and Coffee.
The applicants MUST comply with the World Bank Guidelines for Procurement of works, goods and non- Consulting services (Jan 2011 revised July 2014), http://pubdocs.worldbank.org/en/492221459454433323/Procurement-
GuidelinesEnglishJuly12014.pdf as well as firms not suspended under the PPDA Law.
Interested eligible Applicants may obtain further information from the Ministry of Agriculture, Animal Industry and Fisheries at the address below during office hours (Monday to Friday, 08.30 – 17.00 hours, except on public holidays).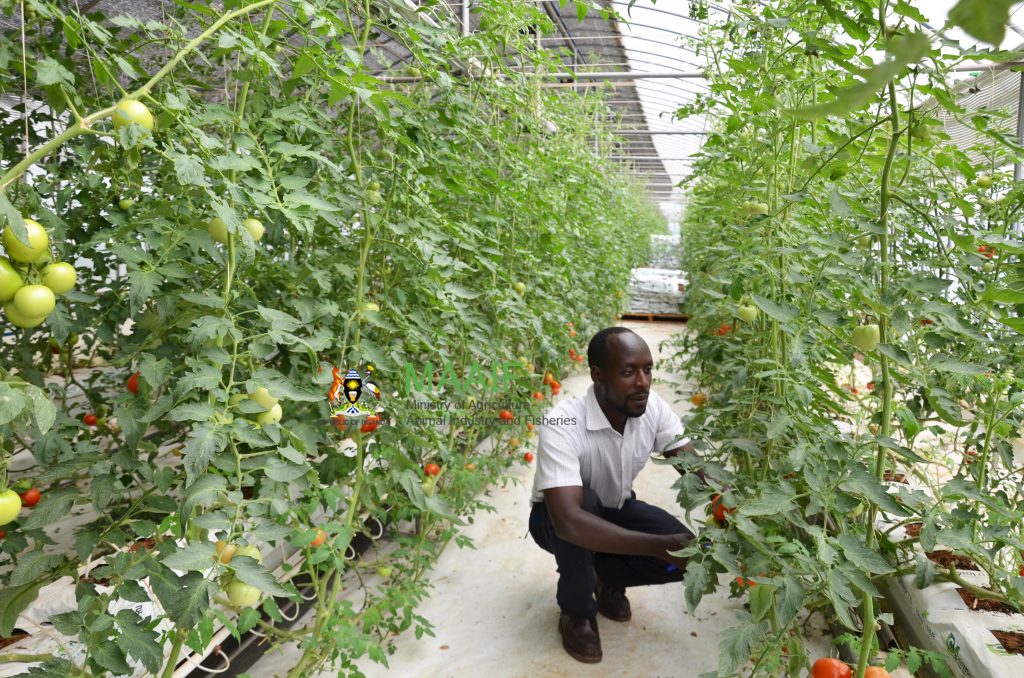 How to Apply
Click here to download the standard application form. You can alternatively request for the form through an email to the address, ict@agriculture.go.ug.
Sealed Expressions of Interest consisting of one (1) original, two (2) copies and an electronic format (CD-Rom) in English should be delivered to the address below not later than 1700hours on October 21, 2019.
For inquiries and media-related accreditation contact;
Ms. Janet Cox Achora, Knowledge Management and Communications Specialist-Agriculture Cluster Development Project. Email: jalonyo@gmail.com
Mr. Solomon Kalema Musisi, Senior Communications Officer, Ministry of Agriculture, Animal Industry and Fisheries. Email: solomon.kalema@agriculture.go.ug
Notes for editors
About the Ministry of Agriculture, Animal Industry and Fisheries (MAAIF)
The Ministry of Agriculture, Animal Industry and Fisheries is a Ministry in the Government of Uganda charged with creating an enabling environment in the Agricultural Sector.
The Ministry formulates, reviews and implement national policies, plans, strategies, regulations and standards and enforce laws, regulations and standards along the value chain of crops, livestock and fisheries.
Vision: A competitive, profitable and sustainable agricultural sector.
Mission: To transform subsistence farming to commercial agriculture.
Strategic Objectives
To initiate the formulation and review of the policy and legal framework for the sector
To establish and implement systems for service provision in the sector
To strengthen and implement strategies, regulatory framework, standards, institutional structures and infrastructure for quality assurance and increased quantities of agricultural products to access and sustain local, regional and export markets
To design and implement sustainable capacity building programmes for stakeholders in the agricultural sector through training, re-tooling, infrastructure, provision of logistics and ICT
To develop strategies for sustainable food security
To develop appropriate agricultural technologies for improved agricultural production, productivity and value addition through research
To develop effective collaborative mechanisms with affiliated institutions and
To take lead and establish a system and institutional framework for agricultural data collection, analyses, storage and dissemination to stakeholders including Uganda Bureau of Statistics.
The Ministry of Agriculture, Animal Industry and Fisheries (MAAIF) is made up of four Directorates including the Directorate of Crop Resources, Directorate of Animal Resources, Directorate of Agricultural Extension Services and the Directorate of Fisheries Resources each with Departments, Divisions and Partnership Projects.
The Departments of the Ministry which do not fall directly in the above include the Department of Agricultural Planning and Development, the Human Resource Department, the Department of Finance and Administration and the Department of Agricultural Infrastructure, Mechanisation and Water for Agricultural Production.
The Ministry is also made up of seven Agencies including the National Agricultural Research Organisation (NARO), the National Agricultural Advisory Services (NAADS), Cotton Development Organisation (CDO), Dairy Development Authority (DDA), Uganda Coffee Development Authority (UCDA) and Coordinating Office for the Control of Trypanosomiasis in Uganda (COCTU) and the National Animal Genetic Resources Centre and Databank (NAGRC&DB).
About the Agriculture Cluster Development Project
The Agriculture Cluster Development Project (ACDP) is a partnership project of the Ministry of Agriculture, Animal Industry and Fisheries and the World Bank, financed by the International Development Assistance (IDA) of the World Bank.
The Project was declared effective on January 23, 2017.
The Project Development Objective (PDO) is
To raise on-farm productivity, production, and marketable volumes of selected agricultural commodities (maize, beans, rice, cassava and coffee), in specified (12) geographic clusters (spanning over 42 districts, as of 2016).
Read more here: https://www.agriculture.go.ug/the-agriculture-cluster-development-project-acdp/