Uganda to host Regional Genebank for Eastern Africa
Entebbe, 19th July 2019. In implementation of a Global Action Plan for Animal Genetic Resources for Food and Agriculture, countries around the world are setting up Gene Banks with the aim of conserving bio-diversity (which includes among other targets, ensuring that local breeds of animals are preserved).
In Africa, Uganda was selected to host the Eastern Africa Regional Gene Bank that will serve the countries of Burundi, Comoros, Djibouti, Eritrea, Ethiopia, Kenya, Somalia, South Sudan, Sudan, Rwanda and Tanzania.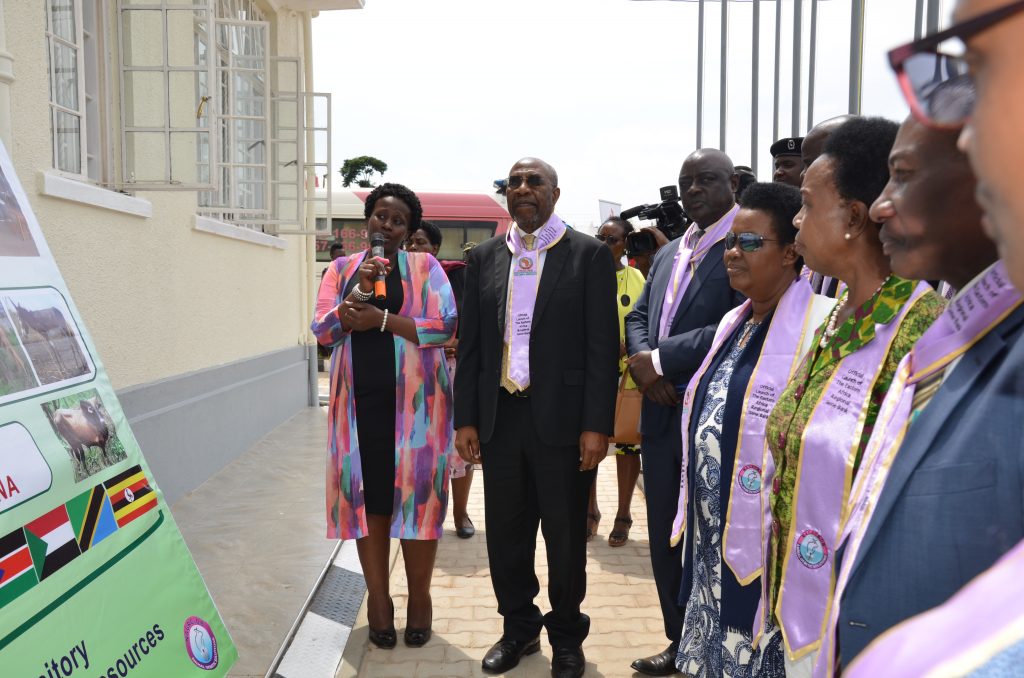 The regional Gene Bank was officially launched by Rt. Hon. Dr. Ruhakana Rugunda the Prime Minister of the Republic of Uganda on behalf of the President at an occasion attended by representatives of the African Union Commission and Line Ministries of the member states.
The launch took place at the Livestock Experimentation Station of the National Animal Genetic Resources Centre and Databank in Entebbe.
Why Animal Gene Banks?
Animal genetic resources for food and agriculture are essential for Africa's food security, and contribute to the livelihoods of millions of people. Recognizing the importance of gene banking in the conservation of animal genetic resources, governments and the international community have agreed, through the Global Plan of Action (GPA) for Animal Genetic Resources, on the need for concerted and collaborative action at regional and continental levels.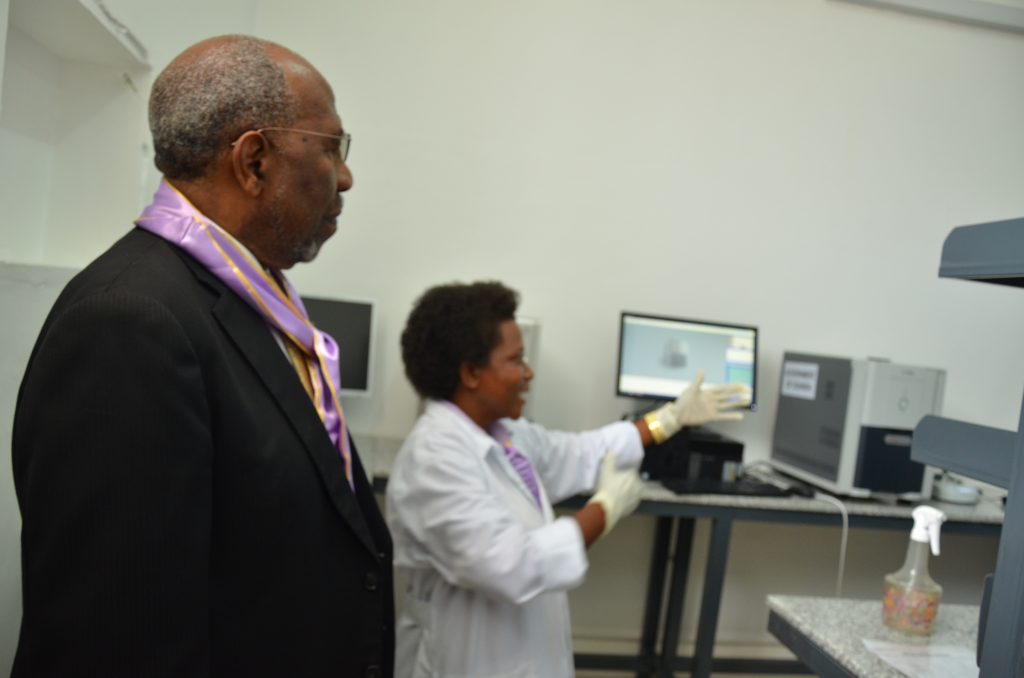 Animal gene banks provide storage facilities for germplasm (a collection of genetic resources for an organism), albeit with different objectives and involvement of stakeholders and institutional frameworks.
Sustainable conservation of animal genetic resources depends on effective and efficient management of genebanks through the application of standards and procedures that ensure the continued survival and availability of these resources.
A genebank should not be regarded only as a repository for safe keeping of material. Ease of access to animal germplasm and information is just as important as genebanks are about sharing of genetic materials.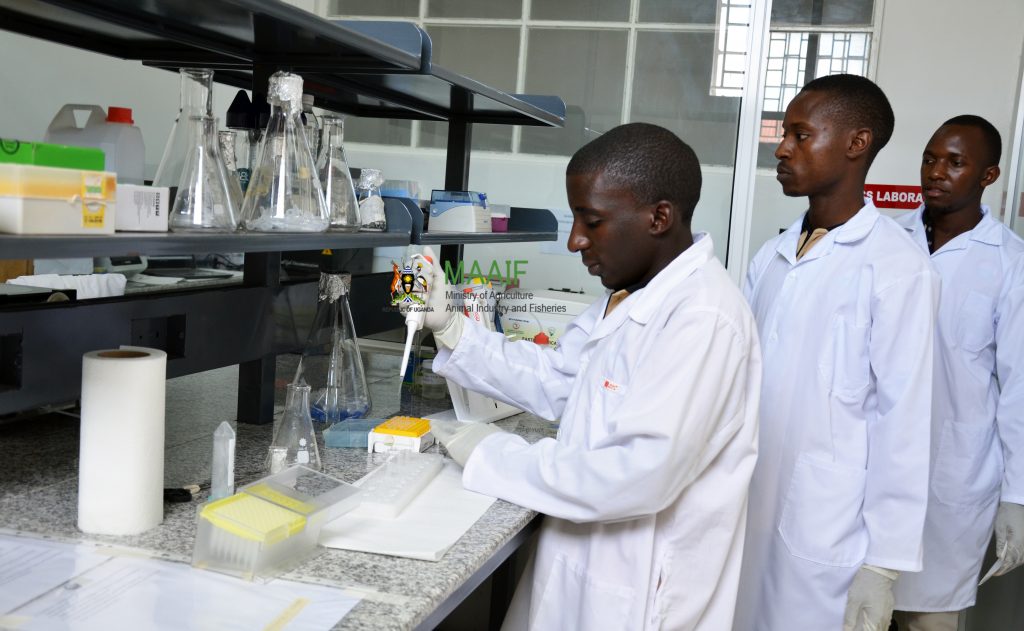 The Global Plan of Action for Animal Genetic Resources underlines the importance of animal genetic resources for the development of livestock production to meet future challenges.
The continental spread of Gene banks
In West Africa (Bobo Dioulasso, Burkina Faso), the Centre international de recherche-développement sur l'élevage en zone sub-humide (CIRDES).
In Southern Africa (Gaborone, Botswana), the Gene Bank for Animal Genetic Resources at the Department of Agricultural Research (DAR).
In Eastern Africa (Entebbe, Uganda), the National Animal Genetic Resource Centre and Data Bank (NAGRIC & DB).
In Central Africa (Bambui, Cameroun), the Centre Régional de Recherche Agricole de Bambui-Mankon will host the genebank.
For North Africa, a future mission will advise on the facility that should be selected to serve the purpose.
A separate animal gene bank that will serve the needs of a backup to provide security against accidental loss will be under the Mandate of the African Union Commission and will be established at the African Union Pan African Veterinary Vaccine Centre (AU-PANVAC).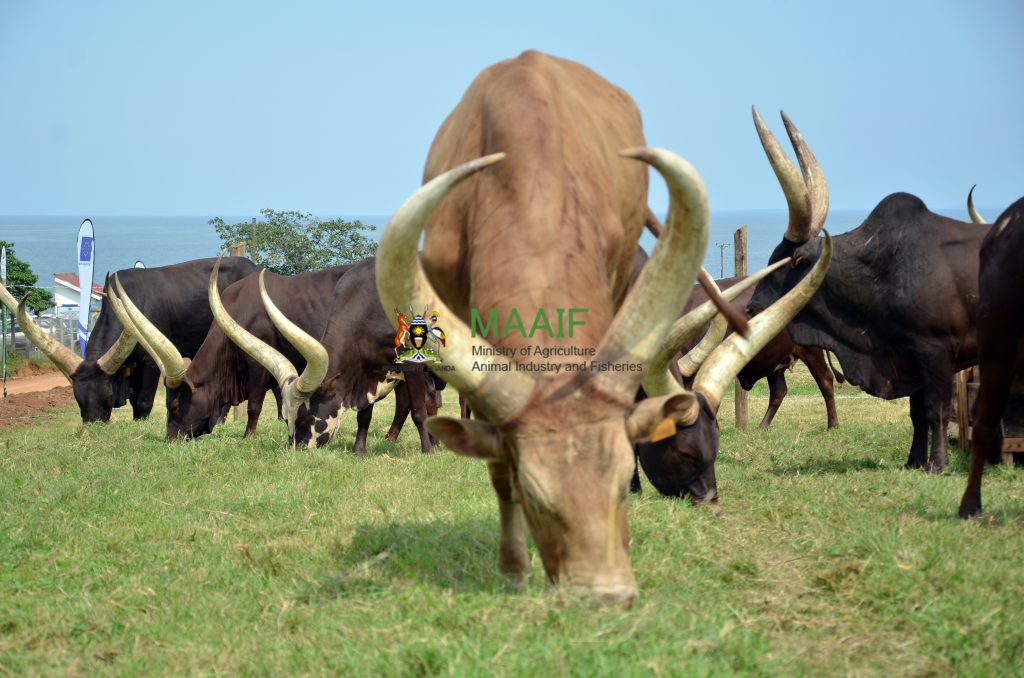 AUPANVAC will serve as the Laboratory for the African Union Commission and will hold samples of each region, thus providing for an African ownership and security against accidental loss.
The African Animal Network of Genebanks will contribute to the conservation and sustainable use of animal genetic resources in Africa, by promoting cooperation between genebanks, thus using synergies. Participating countries within the different regions would be responsible for the overall management of their genebanks.
Notes for editors
About the Ministry of Agriculture, Animal Industry and Fisheries (MAAIF)
The Ministry of Agriculture, Animal Industry and Fisheries is a Ministry in the Government of Uganda charged with creating an enabling environment in the Agricultural Sector.
The Ministry formulates, reviews and implement national policies, plans, strategies, regulations and standards and enforce laws, regulations and standards along the value chain of crops, livestock and fisheries.
Vision: A competitive, profitable and sustainable agricultural sector.
Mission: To transform subsistence farming to commercial agriculture.
Strategic Objectives
To initiate the formulation and review of the policy and legal framework for the sector
To establish and implement systems for service provision in the sector
To strengthen and implement strategies, regulatory framework, standards, institutional structures and infrastructure for quality assurance and increased quantities of agricultural products to access and sustain local, regional and export markets
To design and implement sustainable capacity building programmes for stakeholders in the agricultural sector through training, re-tooling, infrastructure, provision of logistics and ICT
To develop strategies for sustainable food security
To develop appropriate agricultural technologies for improved agricultural production, productivity and value addition through research
To develop effective collaborative mechanisms with affiliated institutions and
To take lead and establish a system and institutional framework for agricultural data collection, analyses, storage and dissemination to stakeholders including Uganda Bureau of Statistics.
The Ministry of Agriculture, Animal Industry and Fisheries (MAAIF) is made up of four Directorates including the Directorate of Crop Resources, Directorate of Animal Resources, Directorate of Agricultural Extension Services and the Directorate of Fisheries Resources each with Departments, Divisions and Partnership Projects.
The Departments of the Ministry which do not fall directly in the above include the Department of Agricultural Planning and Development, the Human Resource Department, the Department of Finance and Administration and the Department of Agricultural Infrastructure, Mechanisation and Water for Agricultural Production.
The Ministry is also made up of seven Agencies including the National Agricultural Research Organisation (NARO), the National Agricultural Advisory Services (NAADS), Cotton Development Organisation (CDO), Dairy Development Authority (DDA), Uganda Coffee Development Authority (UCDA) and Coordinating Office for the Control of Trypanosomiasis in Uganda (COCTU) and the National Animal Genetic Resources Centre and Databank (NAGRC&DB).
About the National Animal Genetic Resources Centre and Databank (NAGRC&DB)
The National Animal Genetic Resources Centre and Data Bank (NAGRC&DB) was established by the Animal Breeding Act, 2001. It's one of the statutory semi-autonomous bodies of the Ministry of Agriculture, Animal Industry and Fisheries (MAAIF). Formation of NAGRC&DB was part of the fulfilment of the aspirations in the National Animal Breeding Policy (1997), document and the Action Plan for its implementation providing guidelines to all actors in the animal breeding and production value-chain. The actors included input suppliers, farmers, companies, researchers, extension workers and civic leaders on suitable breeds for the various ecological and production systems. It also provided for alternative breeding programmes; import, export and trade in genetic materials; breeding and management systems for conservation and sustainable use of indigenous genetic resources and use of modern breeding technologies in the country. NAGRC&DB was established with a twofold mandate, namely; to play a leading role in the commercialization of animal breeding activities in Uganda and to carry out development activities that enhance animal Genetic improvement and productivity. Specifically, the commercial activities included:
Availing for sale semen, eggs, ova, embryos and associated equipment;
Management of farms for production, selection and sale of superior dams and sires;
Rearing of sire studs for production and sale of semen;
Production and sale of liquid nitrogen and associated equipment;
Production and sale of founder brood stock of fisheries resources;
Offer for sale properly bred stock through pathways such as open nucleus schemes;
Procurement and sale of other breeding and reproduction equipment.
While the development activities included:
Servicing as National Animal Genetic Data Bank;
Serving as National Central Livestock Registry;
Serving as the National Animal Genetic Resources Evaluation Centre and Laboratory;
Serving as a national gene depository and examination Centre for Genetic materials;
Quarantine and evaluation of imported genetic materials;
Offering specialized training to technicians dealing in animal breeding;
Training of staff and farmers in aspects of animal, poultry and fish breeding;
Collaboration in animal breeding and production environments research;
Encouraging the formation of breeder and breed organizations;
Providing guidance in breeding and multiplication of improved breeds;
Promotion of herd-recording, and performance testing on farms;
Promotion of natural mating especially in areas where Artificial insemination is not available;
Developing breeding extension guidelines for farmers and extension workers.
Through these development and commercial activities, NAGRC&DB is expected to ensure that Ugandan farmers have access to affordable and quality animal breeds and lines suitable for the different agro-ecological zones and farming systems at the same time facilitate and promote utilization of related services.
About the Interafrican Bureau for Animal Resources (AU-IBAR)
Established as the Interafrican Bureau of Epizootic Diseases (IBED) in 1951 to study the epidemiological situation of and commence the fight against rinderpest in Africa, the organization today bears the name African Union – Interafrican Bureau for Animal Resources (AU-IBAR). This name-change reflects its broader mandate, which is to support and coordinate the improved utilization of animals (livestock, fisheries and wildlife) as a resource for human wellbeing in the Member States of the African Union (AU), and to contribute to economic development, particularly in rural areas. AU-IBAR's main clients are the African Union (AU) Member States and the Regional Economic Communities (RECs) to which they belong.
For more than four decades, AU-IBAR has coordinated major continent-wide efforts aimed at the eradication of rinderpest through several projects, notably the Joint Project Number 15 on Rinderpest (JP-15: 1962-1975), the Pan-African Rinderpest Campaign (PARC: 1986-1998), the African Wildlife Veterinary Project (AWVP: 1998-2000) and the Pan-African Programme for the Control of Epizootics (PACE: 1999-2007).
With its broadened mandate covering animal production (from 1970), AU-IBAR has implemented a wide range of projects, including the Pastoral Livelihoods Programme (PLP: 2000-2005), the Pastoral Livelihoods Programme HIV/AIDS (PLP HIV/AIDS: 2003-2006), the Community Animal Health and Participatory Epidemiology Project (CAPE: 2000-2004), the Regional Project for Poultry and Milk Production in East Africa Project (1999-2005), the Farming in Tsetse-Controlled Areas Project (FITCA: 1999-2004), and the Regional Programme on Ticks and Tick-borne Disease (RTTDC), among others.
Although outcomes have been variable, through many of these projects and programmes AU-IBAR has developed a considerable track record and gained a lot of experience as a continental body providing leadership on animal resources issues in Africa.
For inquiries and media-related accreditation contact Solomon Kalema Musisi, Senior Communications Officer-Ministry of Agriculture Animal Industry and Fisheries using the email: solomon.kalema@agriculture.go.ug