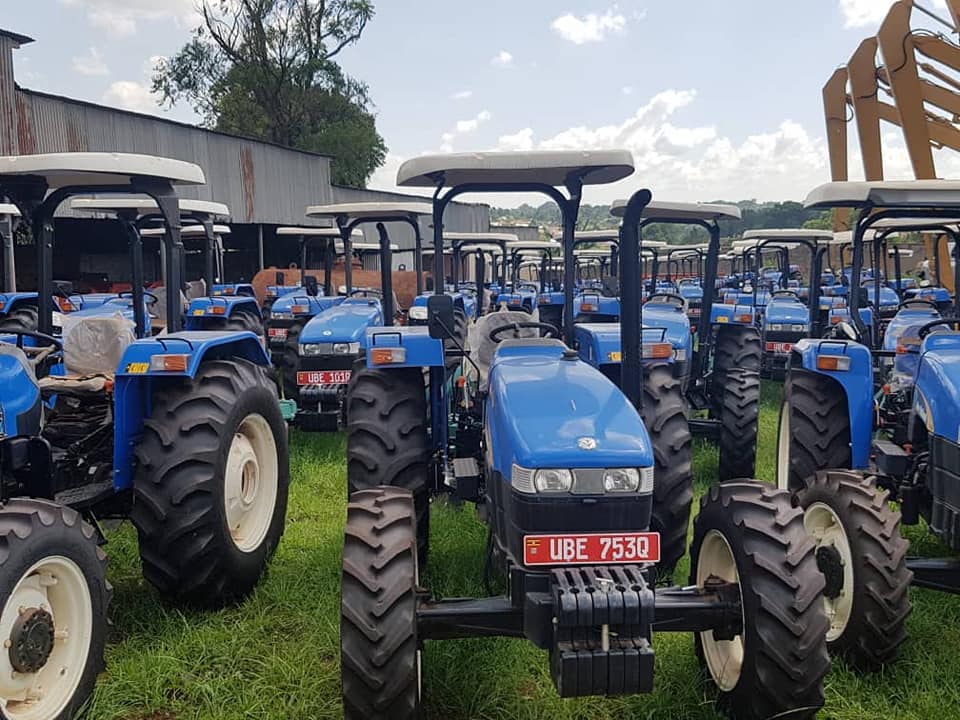 Driving Agricultural Transformation through Enhanced Extension Services and Mechanisation for Commercial and Small Holder Farmers in Uganda
The Ministry of Agriculture, Animal Industry and Fisheries has concluded preparations for the commissioning of Earth-Moving Equipment, 1061 motocycles and 126 vehicles for Agricultural Extension Workers and 114 tractors for farmer cooperatives across all regions of the country.
The commissioning will be officially done by His Excellency Yoweri Kaguta Museveni the President of Uganda on the 7th of March 2019 at the Agricultural Engineering and Appropriate Technology Research Institute, Namalere (AEATRI) in Wakiso District.
This was revealed by Hon. Vincent Bamulangaki Sempijja the Minister for Agriculture, Animal Industry and Fisheries during a meeting at the Institute where he was accompanied by the Technical team from the Ministry led by Mr. Pius Wakabi Kasajja the Permanent Secretary.
This step is in line with the Mission of the Ministry of Agriculture Animal Industry and Fisheries which is "To transform subsistence farming into commercial agriculture" and
the vision of "A Competitive, Profitable and Sustainable Agricultural Sector" through addressing the challenge of lack of efficient transport means for Extension Officers whose work is to guide farmers, teach best practices of Agriculture and link farmers to key initiatives.
The same will increase availability and access to machinery for farmers organised in cooperatives. The vehicles, motocycles, earth-moving equipment and tractors will be officially received by District representatives on the 7th of March 2019.