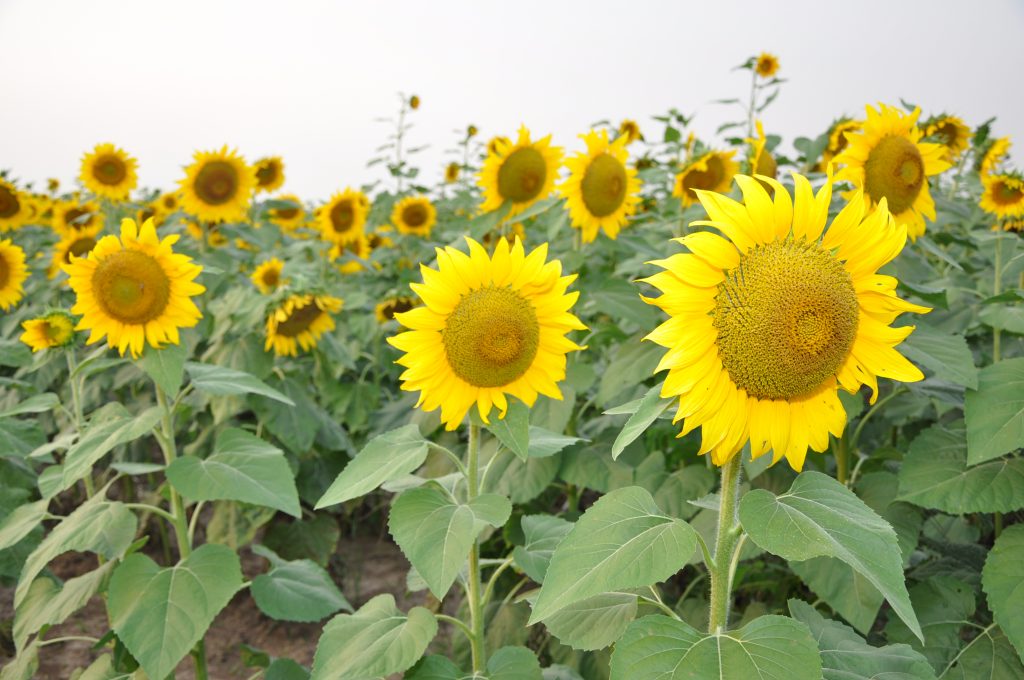 Govt, farmers raise Shs 81bn in input subsidies
In just three years since the start of the e-voucher system, more than Shs 81bn has been realized through distribution of inputs subsidies.
When the Agriculture Cluster Development Project (ACDP) launched the electronic voucher (e-voucher) management system in 2018, the target was to reach at least 450,000 farmers countrywide within three years. This custom-made system enables the Ministry of Agriculture, Animal Industry and Fisheries (MAAIF) to administer input subsidies to beneficiary farmers in a value chain that involves coffee, maize, beans, cassava and rice, among others.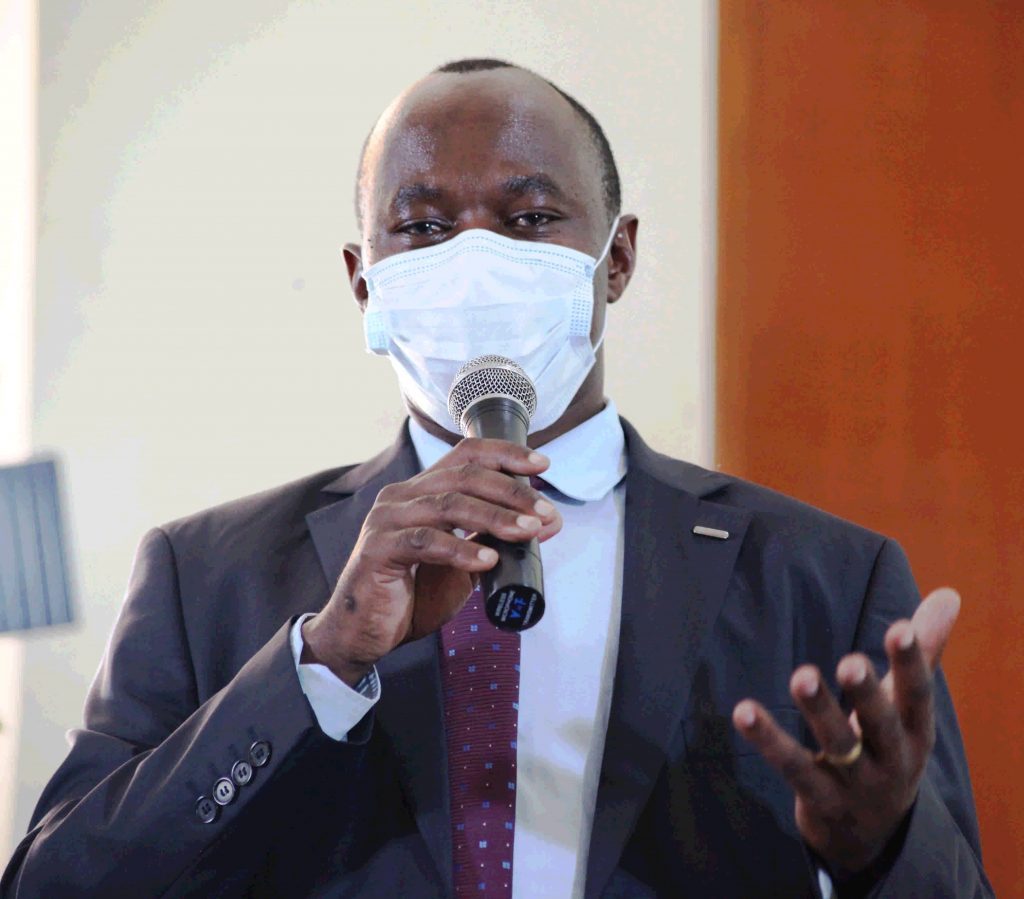 Fast forward to today, the project is proving to be a huge success after benefitting more than 420,000 farmers. Dr Henry Nakelet Opolot, the ACDP coordinator, highlighted this during a briefing with Hon Frank Tumwebaze, the new Agriculture minister.
"We have attained 93 per cent success so far in training and enrolling farmers into the e-voucher system," he said. Of this, about 200,984 have already accessed and used the subsidized inputs.
ACDP's main objective is to raise on-farm productivity, production and marketable volumes of selected agricultural commodities. It is implemented by MAAIF and funded by the World Bank under auspices of the International Development Assistance (IDA).
Dr Opolot further noted that the total value of inputs distributed to farmers through the Farmers' Matching Government Contributions (FMGC) framework currently stands at Shs 81bn.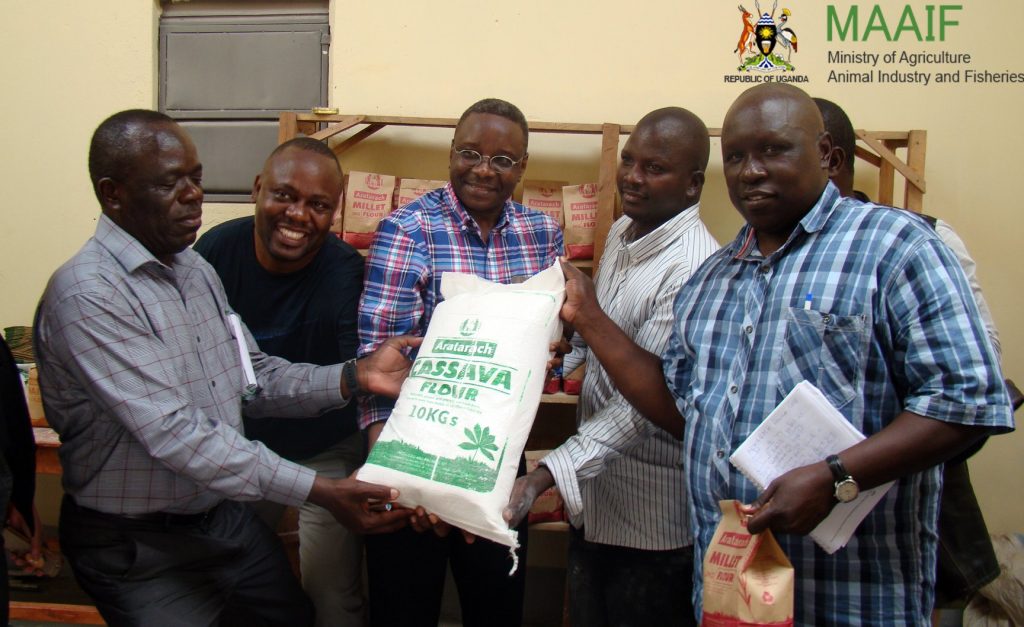 "Government's contribution is Shs 54bn and is matched by Shs 27bn from farmers, who have demonstrated ability to contribute and invest in agricultural inputs," he said. He also observed that with increased production and productivity, an average household yield for project beneficiaries has increased considerably compared to non-project farmers.
Matching grants scheme beneficiaries
When it comes to provision of services under the project, ACDP has succeeded in establishing 167 storage facilities and 146 processing facilities through 192 farmer organizations in 25 districts.
"Of the 146 value addition facilities, there are 58 coffee hullers, 39 maize mills, 27 rice mills, 15 cassava mills and 7 beans sorters," Dr Opolot said.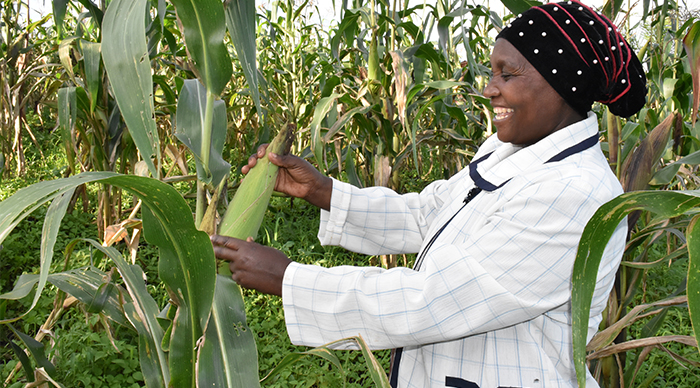 "Other equipment given out to farmers include 58 commercial weighing scales, 64 moisture meters and 27 driers."
He also noted that at the beginning of the year, ACDP commenced the distribution of grants to farmer organizations. So far, Shs 48bn has been raised and given to 170 farmer organizations. Government's contribution is Shs 32 billion while the rest has been raised by farmer organizations.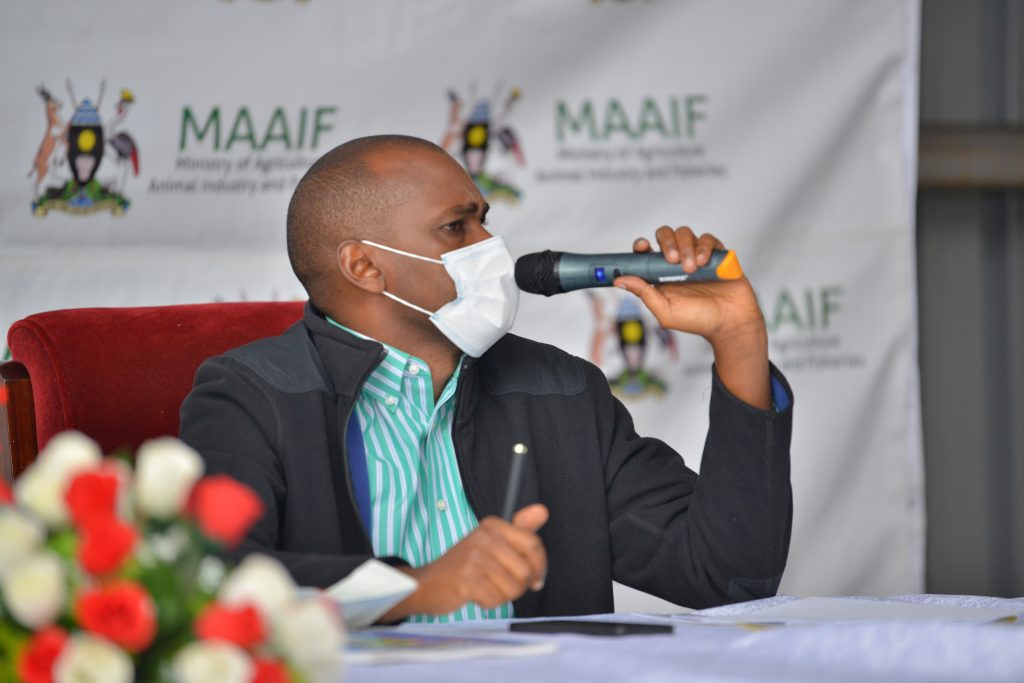 In his remarks, Hon Tumwebaze, asked the project management team to align the project to the sector needs and priorities as a country. He also advised the management to create working synergies and avoid duplication of resources and responsibilities for a more efficient sector. "As a sector leader, we must take charge and engage our partners in development on the issues that hurt us so that we can effectively spread our resources and in turn transform more farmers from subsistence to commercial agriculture," he said.