Launch and Handover of MAAIF Data Center & Agricultural Sector Climate Change Strategy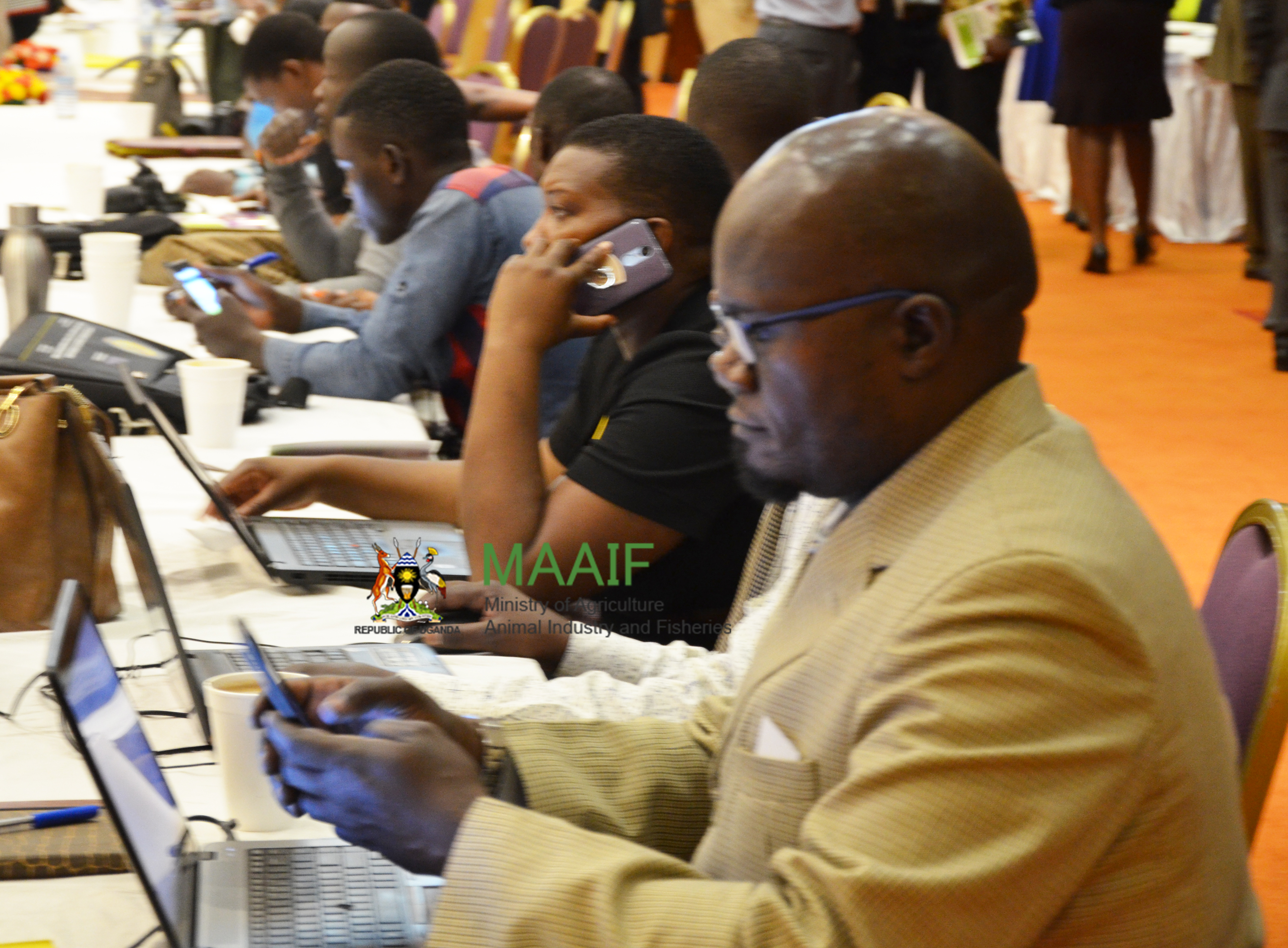 Launch and Handover of MAAIF Data Center & Agricultural Sector Climate Change Strategy
83
83 people viewed this event.
Feed the Future Uganda Enabling Environment for Agriculture Activity (EEA) is the principal activity through which USAID supports removal of policy, legal, regulatory, and institutional constraints to agricultural development and trade focused on but not limited to the value chains of coffee, maize, beans, and agricultural inputs.
Besides development of key policy and regulatory instruments, EEA supports Government of Uganda (GOU) Ministries, Departments and Agencies (MDAs) to strengthen their capacity for policy formulation, implementation, trade and adaptation to the impact of weather variability.
To date, USAID's investment through EEA has contributed to the development over 70 policy instruments, built the capacity of several GOU institutions in facilitating policy formulation and implementation and enhanced the capacity of private sector and civil society organizations (PSOs and CSOs) to effectively participate in policy decisions.
The latest achievements include the completion of a database/Management Information System, an agriculture sector Climate Change Strategy and Aquaculture Extension Training Manual and User's Guide with and on behalf of the Ministry of Agriculture, Animal Industry and Fisheries (MAAIF). These are now ready to be launched and operationalized. Below are further details for each.
Launch Objectives
To promote use of the data in the agriculture sector for policy formulation, performance assessment, investment planning and decision-making.
To create awareness on the climate change strategy for the agriculture sector