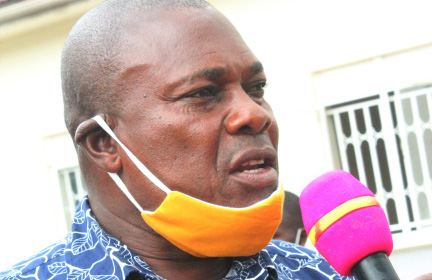 Oil Palm Offers Hope For Poverty Alleviation In Buvuma-RDC.
The Resident District Commissioner for Buvuma district, Mr. Tilutya Godfrey has declared Buvuma the new poverty free district if oil palm harvest takes root. He further urged all residents of Buvuma district to turn oil palm into their new mine for golden opportunity. In a recent interview with Oil Palm News, the RDC said picking from the success and transformation of Kalangala through oil palm production, this was a very great opportunity for Buvuma which should be embraced.
"Oil Palm is Gold mine, Buvuma people should embrace it, the more our farmers work with the oil palm project, then we shall chase poverty, and the recent establishment of oil palm farmers office, for the oil palm farmers I declare that poverty has been chased in Buvuma." he said
Mr Tilutya adds that after a recent visit to farmers, there is steady progress towards good plantations. Saying many farmers need to clear their backyards for next batch of seedlings "We've just started, it is a very good step. I want to thank the farmers I have managed to visit; thank you for being good farmers and also other farmers that we haven't visited. The start is not bad. It really shows that the direction we are heading to is good." Tilutya said as Government representative to the district, he was reassured of the development agenda that government has towards the district. Saying I want to inform residents that this government is committed to transform this district.
"This project brings hope that the government loves us, but above all this government loves this island because we don't resemble other islands districts. Government has showed us that it wants to uplift the people of Buvuma from the poverty line, adds Tilutya. However , he says the only challenge the district had was of many forests, this has kept many people survive on livelihoods around the lake shores.
"Only that what I have realized that in Buvuma there are more forests. The forests are still a challenge. My people are still on the shores; they are still unruly, they are confined in very small houses, prone to crime, others are marrying off the underage girls. There is a lot of immorality. It is then my sincere call that Government intervenes and makes sure these people are settled. Foristance when am giving out "Emyooga" the beneficiaries keep on moving from place to place so that means that saving won't be good nevertheless convincing these people to change wont be an easy task. Otherwise the government has given good education, seed, security benefits from Operation Wealth Creation and the Oil Palm Project." He adds.