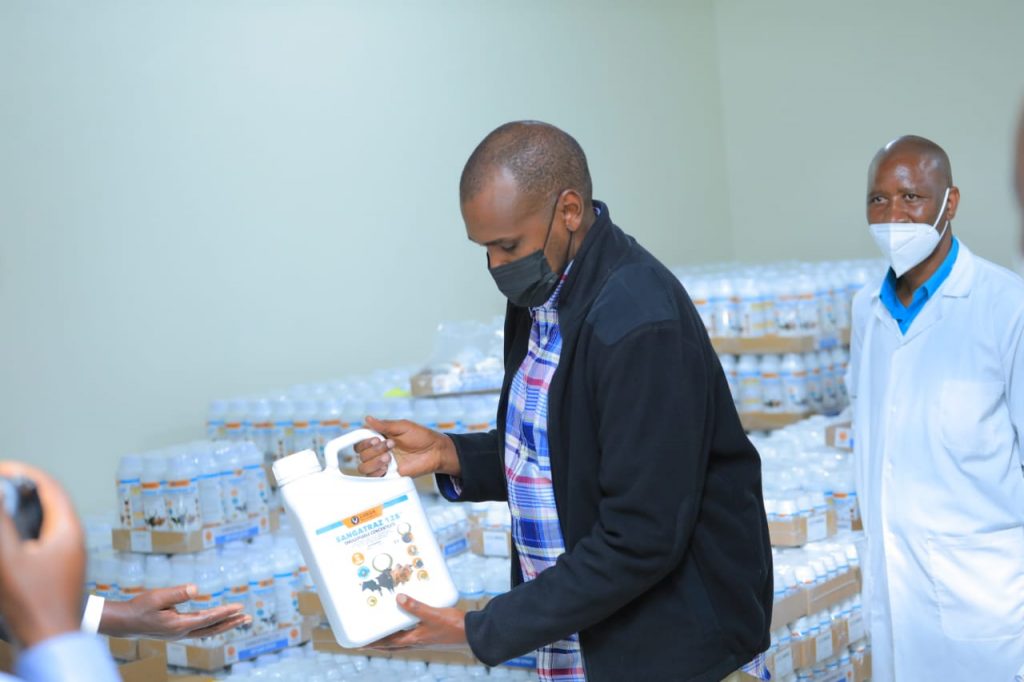 MAAIF to boost indigenous acaricides producer
Agriculture minister Hon Frank Tumwebaze has promised to facilitate the growth of Sanga Vetchem Limited, an indigenous company that produces chemical agents used to kill ticks.
He also promised that if all goes to plan, the ministry will partner them to address the problem of ticks that continue to derail the livestock sub-sector.
The minister said this on September 21 after a tour of the company's production line at Namanve. He was in the company of Dr Anna Rose Ademun, the commissioner for Animal Health, as well as a team of MPs from cattle corridor districts.
This comes on the back of the minister's countrywide familiarization tour in which several farmers told him ticks and tick-borne diseases are some of the leading dangers to cattle.
Therefore, the emergence of companies like Sanga Vetchem Limited may go a long way in mitigating the situation by providing quality acaricides.
What is left for the company is to secure approval from the National Drug Authority (NDA) before rolling out the products on the market.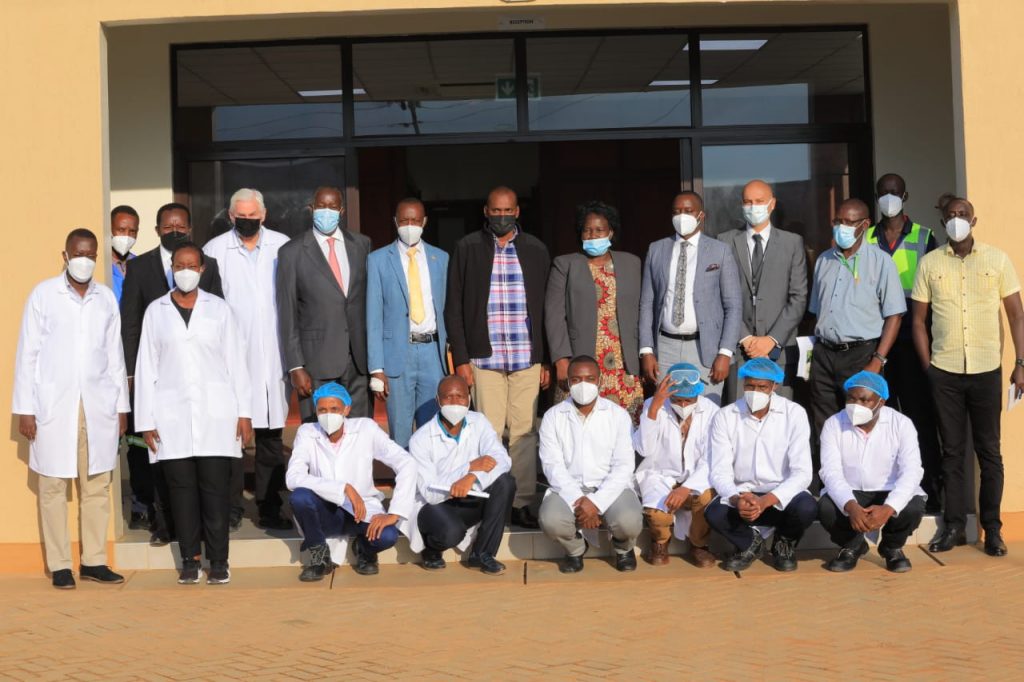 "This facility has the ability to get rid of Uganda's tick problem and the ministry will partner with you to make sure that quality and affordable acaricides are available on market," he said. Hon Tumwebaze also appreciated the fact that the private sector is producing acaricides within the country, saving the government from the business of importing acaricides. "I thank the Ugandan private sector who heeded to the president's call for import substitution manufacturing. The future is bright. This is a state-of-the-art factory and I have no doubt the problem of ticks will be dealt with sustainably," he said