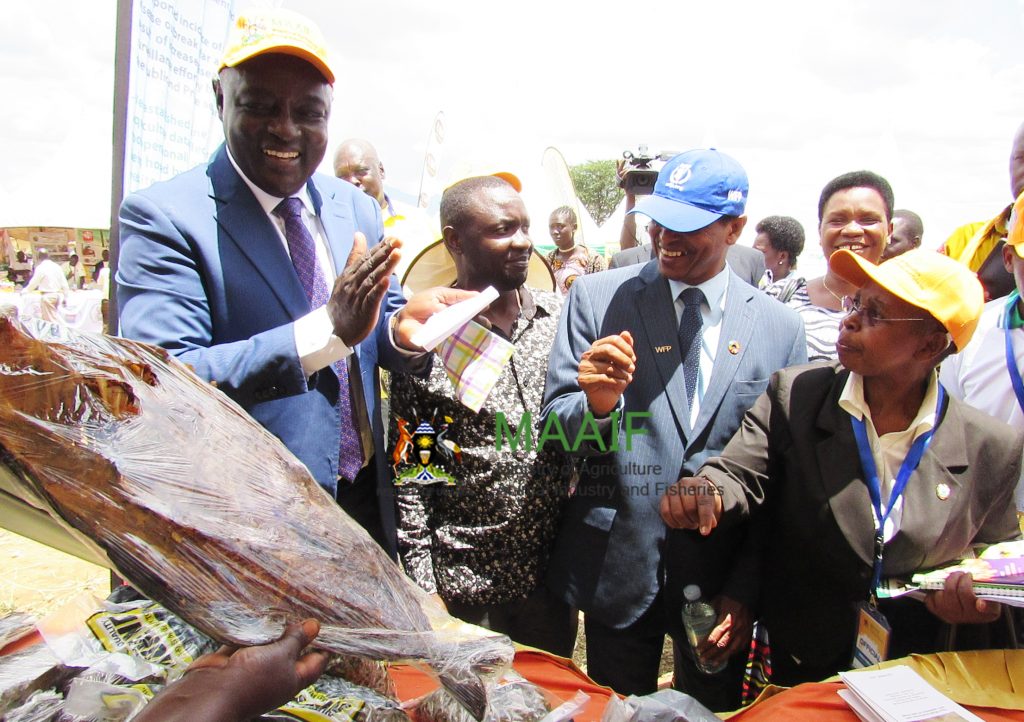 World Food Activities to be Hosted by the Bulindi Zonal Agricultural Research and Development Institute
On the 16th of October 2019, Uganda will be joining the rest of the World in commemorating the World Food Day which is celebrated in honor of the day on which the Food and Agriculture Organization of the United Nations (FAO) was founded in 1945.
The activities in Uganda are coordinated by the Ministry of Agriculture, Animal Industry and Fisheries (MAAIF), the National Agricultural Research Organisation (NARO) in collaboration with the Food and Agriculture Organisation (FAO) of the United Nations.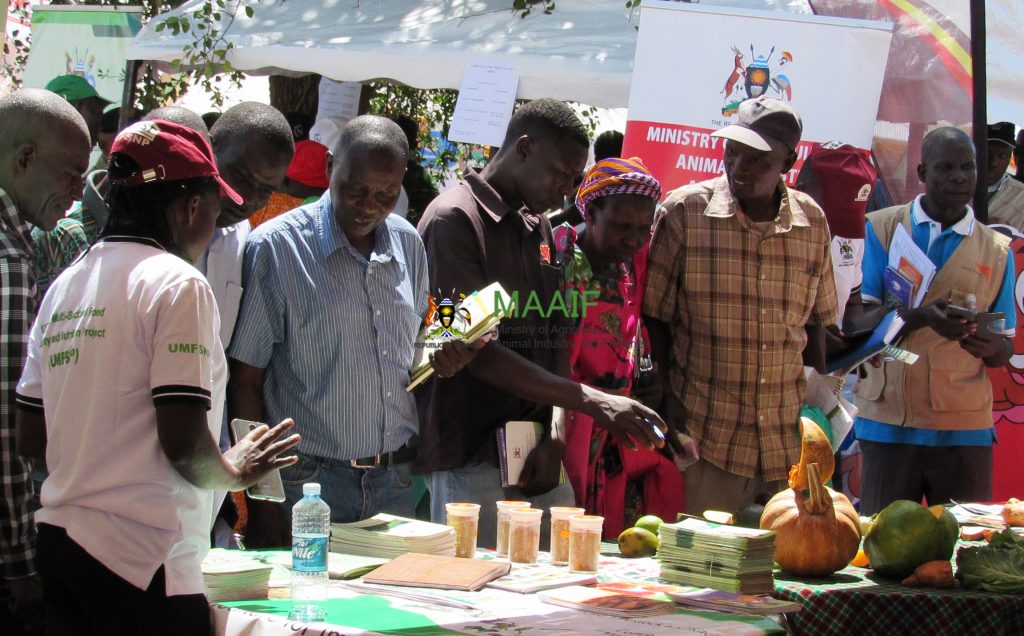 This year's event to be held under the theme "Our Actions are Our Future. Healthy diets for a Zero Hunger Uganda" and will take place at the Bulindi Zonal Agricultural Research and Development Institute in Hoima District on the 16th of October.
Zero Hunger Perspective
To guide collaboration with nations that are signatory to the United Nations to achieve "Zero Hunger", the FAO prioritized the following facts in the campaign:
• The world produces enough food to feed everyone, yet one person in nine suffers from chronic hunger.
• An estimated 821 million people suffered from chronic hunger in 2017, according to the State of Food Security and Nutrition in the World 2018 report.
• Roughly 60 percent of the world's hungry are women.
• About 70 percent of the world's extreme poor live in rural areas. Most of them depend on agriculture.
• Hunger kills more people every year than malaria, tuberculosis and AIDS combined.
• Around 45 percent of infant deaths are related to undernutrition. Stunting still affects 151 million children under the age of five years.
• 1.9 billion people (more than a quarter of the world's population) are overweight, 672 million of these are obese and 3.4 million people die each year due to overweight.
• In many countries more people die from obesity than from homicides.
• Malnutrition costs the global economy the equivalent of USD 3.5 trillion a year.
• To meet demand, agriculture in 2050 will need to produce almost 50 percent more food, feed and biofuel than it did in 2012.
• Most of the world's hungry and 75 percent of stunted children under age five, live in countries affected by conflict.
• Climate related disasters account now for more than 80 percent of all major internationally reported disasters
• One third of the food produced worldwide is lost or wasted. Food losses and waste amount to roughly US$ 680 billion in industrialized countries and US$ 310 billion in developing countries, or nearly US$ 1 trillion in total.
Notes for editors
About the Ministry of Agriculture, Animal Industry and Fisheries (MAAIF)
The Ministry of Agriculture, Animal Industry and Fisheries is a Ministry in the Government of Uganda charged with creating an enabling environment in the Agricultural Sector.
The Ministry formulates, reviews and implement national policies, plans, strategies, regulations and standards and enforce laws, regulations and standards along the value chain of crops, livestock and fisheries.
Vision: A competitive, profitable and sustainable agricultural sector.
Mission: To transform subsistence farming to commercial agriculture.
Strategic Objectives
To initiate the formulation and review of the policy and legal framework for the sector
To establish and implement systems for service provision in the sector
To strengthen and implement strategies, regulatory framework, standards, institutional structures and infrastructure for quality assurance and increased quantities of agricultural products to access and sustain local, regional and export markets
To design and implement sustainable capacity building programmes for stakeholders in the agricultural sector through training, re-tooling, infrastructure, provision of logistics and ICT
To develop strategies for sustainable food security
To develop appropriate agricultural technologies for improved agricultural production, productivity and value addition through research
To develop effective collaborative mechanisms with affiliated institutions and
To take lead and establish a system and institutional framework for agricultural data collection, analyses, storage and dissemination to stakeholders including Uganda Bureau of Statistics.
The Ministry of Agriculture, Animal Industry and Fisheries (MAAIF) is made up of four Directorates including the Directorate of Crop Resources, Directorate of Animal Resources, Directorate of Agricultural Extension Services and the Directorate of Fisheries Resources each with Departments, Divisions and Partnership Projects.
The Departments of the Ministry which do not fall directly in the above include the Department of Agricultural Planning and Development, the Human Resource Department, the Department of Finance and Administration and the Department of Agricultural Infrastructure, Mechanisation and Water for Agricultural Production.
The Ministry is also made up of seven Agencies including the National Agricultural Research Organisation (NARO), the National Agricultural Advisory Services (NAADS), Cotton Development Organisation (CDO), Dairy Development Authority (DDA), Uganda Coffee Development Authority (UCDA) and Coordinating Office for the Control of Trypanosomiasis in Uganda (COCTU) and the National Animal Genetic Resources Centre and Databank (NAGRC&DB).
About the Food and Agriculture Organization of the United Nations
The Food and Agriculture Organization (FAO) is a specialized agency of the United Nations that leads international efforts to defeat hunger.
The core goal of the FAO is to achieve food security for all and make sure that people have regular access to enough high-quality food to lead active, healthy lives. With over 194 member states, FAO works in over 130 countries worldwide.